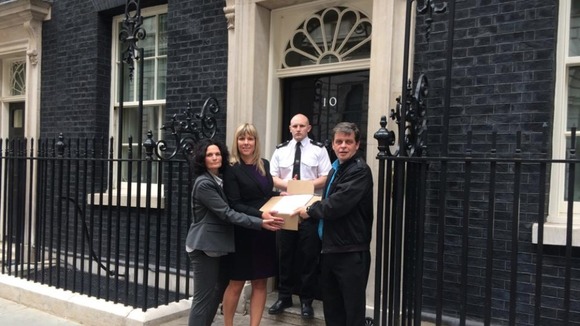 A 11,00-signature petition against ambulance service cuts in Carlisle has been handed in at Downing Street.
The petition was collected by UNISON and other protesters who are against plans by the North West Ambulance Service to cut night time cover in the city by a third.
The North West Ambulance Service has previously said that it is looking again at the planned cuts but that it has to make savings worth millions of pounds to front line services.