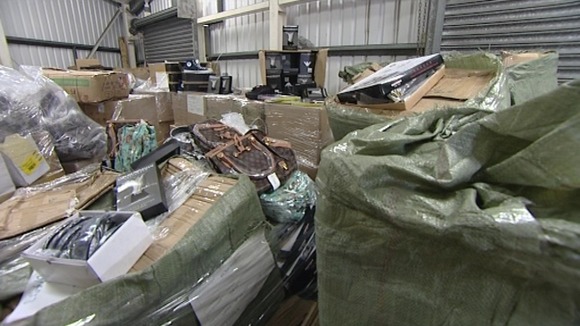 Goods seized as part of anti-counterfeiting operations in Dumfries and Galloway are being handed to a local charity today.
Counterfeit goods are normally either destroyed of returned to the brand holder when they are discovered but, today 9 July, charity Planet Zero will receive the items.
Planet Zero has a history of working with Trading Standards in this manner.
They will 'de-brand' clothing by overwriting their own logo onto offending trademarks or remove them altogether.
The 'Planet Zero' goods are then donated to third world or disadvantaged communities.