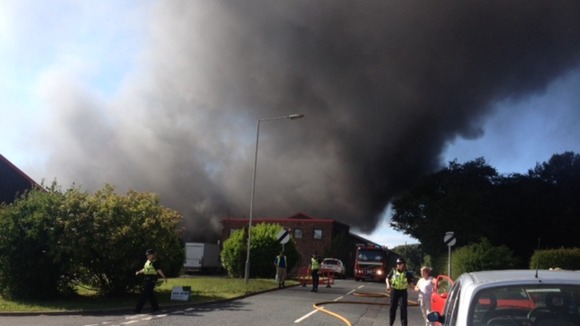 No one is thought to be injured at the fire at the Cumbria Waste Management Centre, Kingmoor Road, in Carlisle.
Emergency services are still dealing with the fire and the road has been closed from the bypass, down to the junction at Hartley Avenue.
At this time no one is believed to have been injured.
Emergency services are urging people in the area to stay indoors and close their windows and doors to protect themselves from the smoke.
Motorists are advised to avoid the area and seek alternative routes.