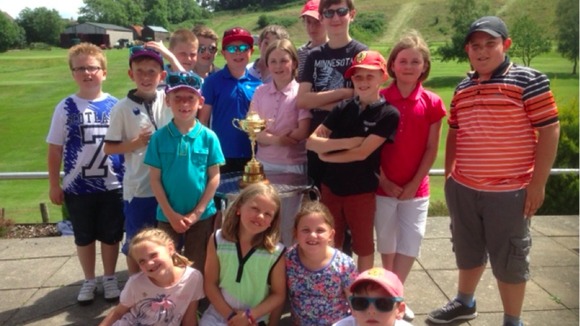 Ryder Cup Trophy is in Hawick today.
Children who've been having golf lessons at the Hawick Gold Club got the chance to see it.
The club is the only one in the Borders to get a visit from the trophy.
The Ryder Cup competition will be played in Gleneagles, Perthshire in September.