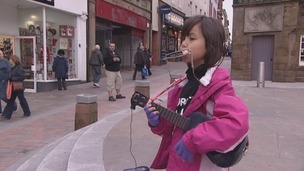 A 7-year-old girl is raising money for victims of a typhoon in the Philippines by busking in Dumfries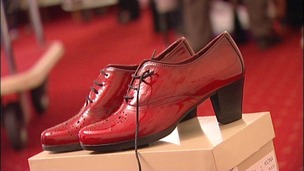 A group of women who overcame breast cancer and formed a fundraising group to raise cash to help others, are holding a fashion show.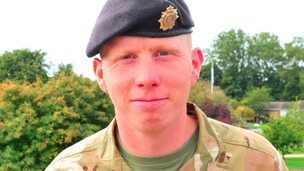 A Cumbrian soldier who took on the role of his absent officer to get supplies to one of the deadliest regions in Afghanistan is awarded.
Live updates
Spain: No EU for Scotland
National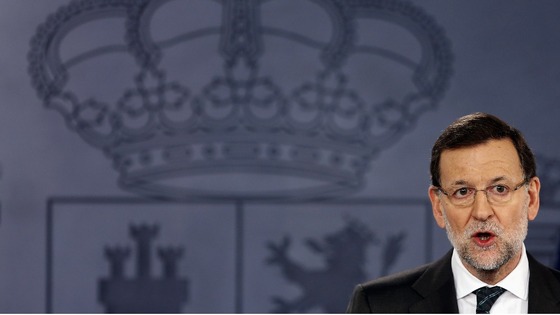 The Prime Minister of Spain has said that Scotland will remain outside the European Union if it becomes independent of the UK.
EU rules state that new countries require a unanimous vote by existing member states if they are to join the union.
But speaking today at a joint press conference with France's Francois Hollande, Spanish PM Mariano Rajoy suggested he would use his country's veto if Scotland applied.
"It is very clear to me, as it is for the rest of the world that a region that obtains independence which is part of a nation state of the EU will stay outside the EU," he said.
"The citizens know it, the Scottish know it - as do all the rest of the citizens of the EU."
Spain's position may be influenced by the likelihood of a would-be independent Catalonia also wanting to remain within the union.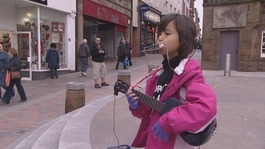 A 7-year-old girl is raising money for victims of a typhoon in the Philippines by busking in Dumfries
Read the full story
Advertisement
Seven-year-old busker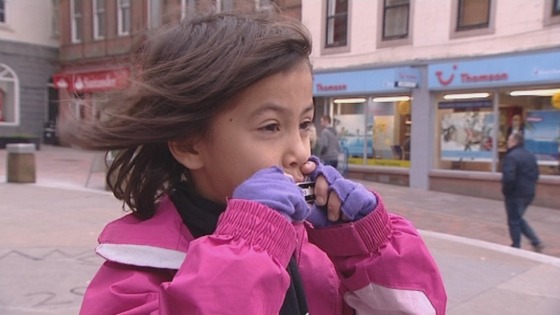 Seven-year-old busker
A seven-year-old girl from Dumfries is raising money for victims of the typhoon in the Philippines, by busking in her home town.
Ruby Darbyshire has been playing instruments, including a harmonica and a ukelele, on her own for shoppers.
Her mum, Joe Calabroso is Filipino, and has relatives in the disaster struck country.
Ruby is fundraising for the Disaster Emergency Committee, who are raising money to help more than 11 million people affected by the typhoon.
Eggs-terminate! Dr Who cake
Lisa Wheatcroft's four foot Tardis was awarded fourth place at Cake International in Birmingham. Judges said they were impressed by the 'vastness' of her design which is a half - size version of Dr Who's time machine. Lisa plans to donate her creation to a local school.
Armed robbery in Wigton
A teenager has been charged in connection with two robberies in Wigton on Friday.
19 year old Connor Newell, from George Street in Wigton is due to appear before North Cumbria Magistrates tomorrow.
Advertisement
Scotch beef back on the menu
Scotch Beef is set to return to dinner tables in the USA for the first time in nearly 20 years, after a decision to overturn a ban on beef from the European Union.
The move has been welcomed by butchers and farmers across southern Scotland, who hope it will re-open the market for other Scottish produce.
From the Borders, Jenny Longden reports.
Scotch beef back on the menu
Scotch beef will be exported to America again for the first time in 20 years.
The meat was banned amid concerns about BSE, known as mad cow disease, entering the food chain.
The US department of agriculture has now lifted the restrictions - a move which has been welcomed by farmers in Southern Scotland.
The Rural Affairs Minister, Richard Lochhead MSP, spoke to ITV Border about the news.
Scotch beef back on the menu
Rural Affairs Secretary Richard Lochhead has hailed the move to reintroduce Scotch beef to the American market as a "massive breakthrough".
He said:
"I'm delighted that these long-standing trade barriers have been lifted. Scotch beef has been off the menu in the USA for far too long and the reopening of an extremely lucrative market is a tremendous opportunity to expand our beef exports and one which I am keen for the industry to grasp.
"We look forward to the USA agreeing to the resumption of imports of other iconic Scottish products such Scotch lamb and haggis, and this deal on beef may well be an important step forward to achieving that. Of course, there are still a few technical details of this beef agreement to be ironed out, such as heath certificates, so it will be next year at the earliest before any export activity starts.
"So it vitally important to Scotland's hard-pressed red meat industry that the UK Government and (Environment, Food and Rural Affairs Secretary) Owen Paterson start to put the necessary staff and procedures in place now to avoid any unnecessary delay."
Scotch beef back on the menu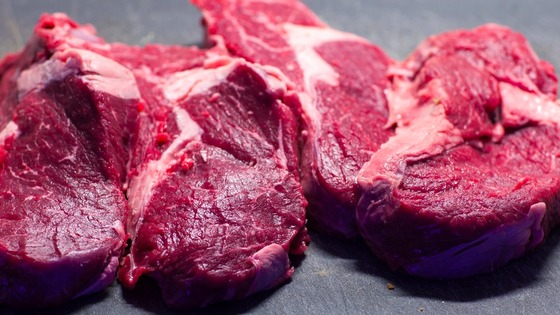 Scotch beef is going back on the menu for people in the US for the first time in almost 20 years.
A decision from the United States Department of Agriculture will reopen its market to EU beef and other bovine products.
The move overturns a ban introduced in the 1990s as a result of concerns about BSE entering the human food chain.
Load more updates