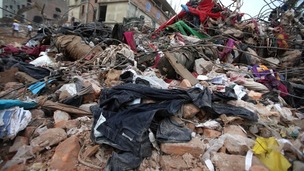 Progress has been made improving Bangladesh's safety standards and compensating victims' families, but there's still a long way to go.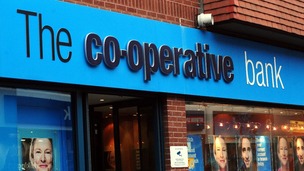 The Co-op's chief executive admits to a "diasastrous" year for the group, and will need to decide how to reform the sprawling group.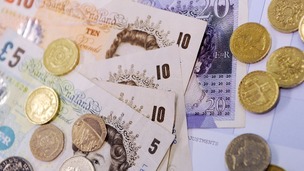 For the first time in nearly six years, average wages are rising faster than inflation.
Live updates
Barclays bosses to face shareholder anger
Barclays bank is making "material moves in the right direction" despite criticism over its decision to raise the bonus pool and cut jobs, according to a financial expert.
Richard Buxton, one of the City's top fund managers, who oversees billions of pounds at Old Mutual Global Investors told Sky News this week that he was supportive of the chief executive.
Our focus is on the progress being made to improve returns, notably within the investment bank.

We are confident that much more will be achieved here, which will feed through to lower costs and lower compensation over time, albeit in an uneven fashion.

I'm confident that after further work on costs this year, the three-year average 2012-2014 numbers will show material moves in the right direction.

The bank knows it has to improve the staff-to-shareholder reward ratio - but this is a multi-year journey.
– Richard Buxton
Barclays bosses to face shareholder anger
Angry shareholders will face Barclays bosses at the bank's annual general meeting, where they are likely to express their fury over high bonuses.
Read: Barclays unveils new chairman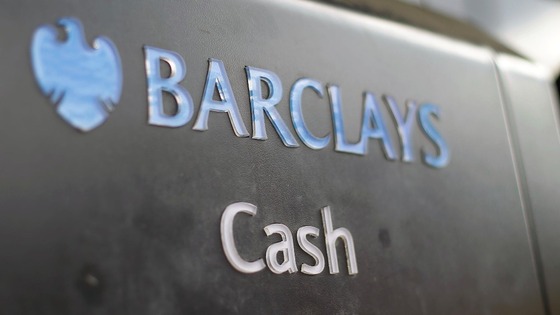 Read: New Bank of England warning over bankers' bonuses
Barclays defied calls for restraint on banking bonuses by increasing the pool by 10% to £2.38 billion despite profits falling by a third and plans to cut thousands of jobs.
The meeting comes after Business Secretary Vince Cable wrote top 100 top businesses, warning them high executive pay would be a "dereliction of duty" and damage public trust.
The bank's pay policy has also been criticised by the Institute of Directors, which complained that the bonus pool for 2013 was nearly three times the £859 million paid out in dividends to shareholders.
Barclays has already announced the appointment of a new director, Crawford Gillies, to chair its remuneration committee. He will succeed Sir John Sunderland at a date to be set.
Advertisement
Exclusive: Machines 'could do a third of British jobs by 2030'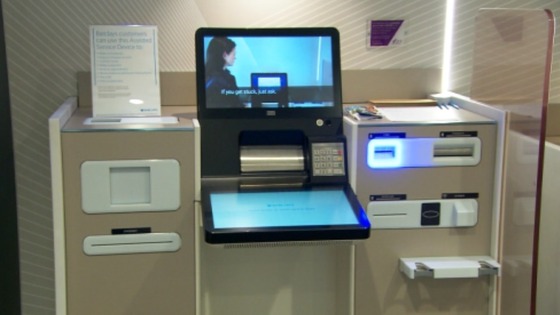 Machines will be capable of doing more than a third of Britons' jobs by 2030, exclusive research for ITV's Tonight predicts.
The study by the University of Oxford looked at 702 different categories of occupation and found that 36% of the UK workforce are in jobs where there is a high risk that a machine could be capable of doing their work by that time.
The programme, which airs at 7.30pm on ITV, sees a range of experts predicting that technological changes in the coming decades will be at a pace not seen since the industrial revolution of the 19th century.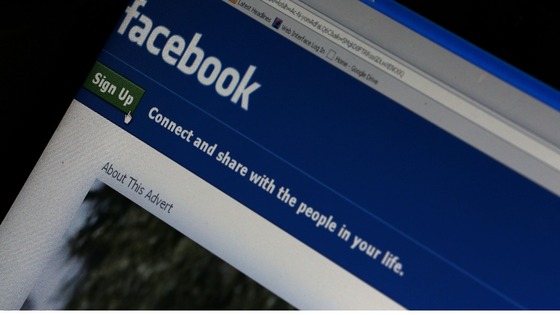 Social network giant Facebook has reported an increase in revenue and profit despite recent acquisitions, the company's quarterly figures show tonight.
According to figures released by the social network, which was founded in 2004, revenue was up by more than 70% compared to the same quarter of 2013.
The technology firm reported revenue of $2.5 billion (£1.4bn), compared with $1.46 billion (£834m) in the same quarter last year.
The social network also recorded a profit of $642 million (£383m), as well as an increase in the number of daily active users of the service, up 21% on 2013 at more than 800 million.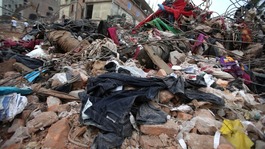 Progress has been made improving Bangladesh's safety standards and compensating victims' families, but there's still a long way to go.
Read the full story
Primark seeks to crack US market as profits soar
Primark is to open stores in the United States for the first time as it looks to replicate the success behind a 26 percent jump in profits in the last six months.
The retail chain, which has 269 stores across Europe, expects its first US shop will begin trading in Boston, Massachusetts, towards the end of next year.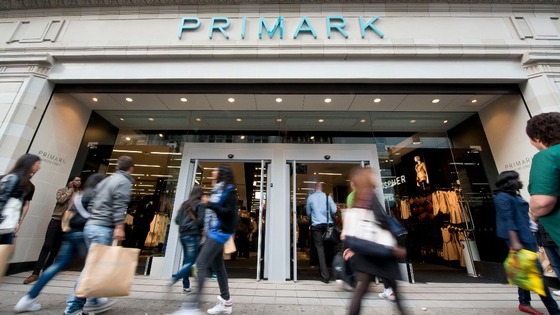 The US has been a notoriously tricky market for UK retailers to crack, with Tesco and Marks & Spencer among those to experience failure.
Primark's new store in Boston will be in the Burnham Building in the heart of the city.
Advertisement
Primark seeks to crack US market as profits soar
High-street clothing retailer Primark has announced a 26 percent rise in its operating profit to £298 million for the past six months.
The company has also made its first "long-term payment" to victims of the Rana Plaza clothing factory disaster in Bangladesh, owner Associated British Foods said in its half yearly report.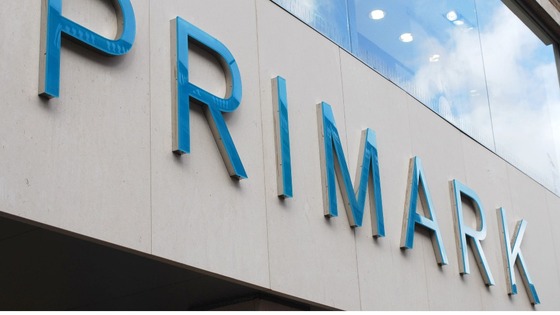 ABF urged other retailers who source clothes from Rana Plaza to donate to a trust fund "so that it can pay out in full to the remaining victims".
Tomorrow will be the first anniversary of the disaster, in which more than a thousand people were killed.
Eurostar has recorded a 7% increase in sales in the first part of the year due to a surge in business travellers.
Sales revenue for the January-March period reached £227 million, a 7% increase on the year-earlier period.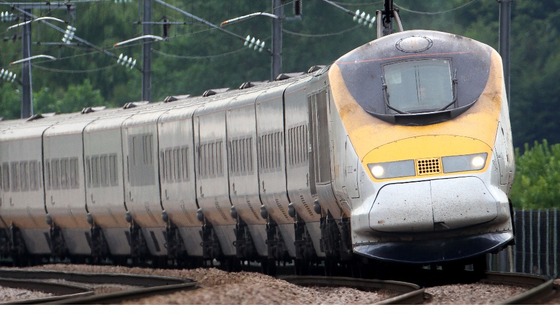 Passenger numbers for the first three months of this year were up 3% to 2.3 million, with the number of business premier class travellers rising 6%.
Eurostar chief executive Nicolas Petrovic said, "The improvement we have seen in the corporate travel market in recent months underpins the strong performance reported today."
Cable urges businesses to curb bosses' pay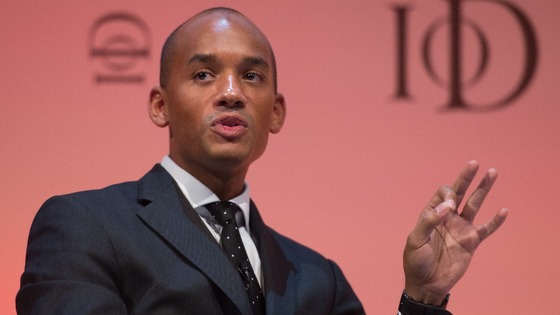 Companies should be forced to reveal how much their top earners receive in relation to average employees, Labour has said.
After Vince Cable wrote to companies Shadow Business Secretary Chuka Umunna said the government had "caved in" by failing to introduce promised shareholder votes on executive remuneration.
"We need more transparency, accountability and fairness in how executive pay is set," he said.
"An important step in this direction would be for firms to publish the ratio of the pay of top earners compared to average employees as well as putting employee representatives on remuneration committees."
Cable urges businesses to curb bosses' pay
Business Secretary Vince Cable has urged Britain's leading companies to show restraint over executive pay and slash bonuses to restore public trust.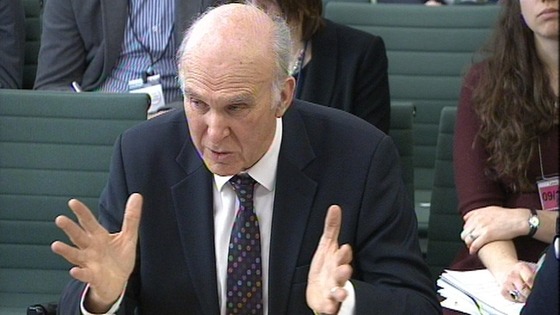 In a stern letter to the UK's top 100 listed businesses he warned that persisting with excessive pay deals would be a "dereliction of duty" and could cause long-term damage to companies.
With the public gaze continuing to fall on exorbitant pay, Mr Cable issued a stark warning that new legislation could follow unless such deals were curbed.
His pleas come as the season of annual general meetings of leading companies gets under way, with Barclays' being held tomorrow.
Load more updates