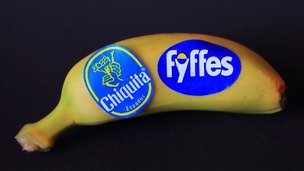 Tropical fruit supplier Fyffes is to merge with US-based rival Chiquita in a deal creating the world's largest banana company.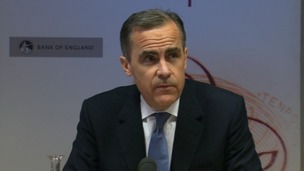 The certainty the Governor of the BoE was trying to give borrowers by tying an increase in interest rates to unemployment has gone.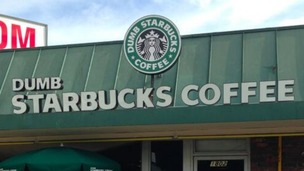 A coffee shop which mocks every element of Starbucks should expect a lawsuit - yet its founders say their lawyers can defend their baristas.
Live updates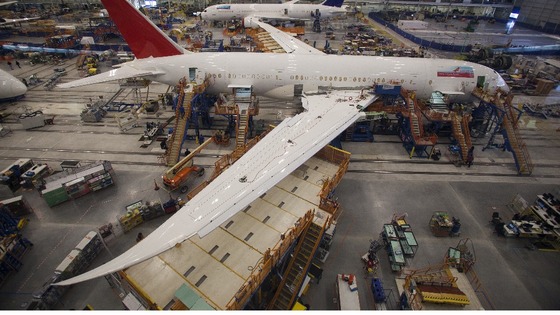 Boeing's much-delayed 787 Dreamliner has hit another production problem.
Hairline cracks have been discovered in the wings of some 787s that are being built. The Chicago-based manufacturer said none of the 122 jets already flown by airlines around the world is affected.
"We are confident that the condition does not exist in the in-service fleet," Boeing spokesman Doug Alder said.
"We understand the issue, what must be done to correct it and are completing inspections of potentially affected aeroplanes."
Boeing said that roughly 40 aeroplanes might be affected and that it will take one to two weeks to inspect each plane and fix any cracks found on shear ties on a wing rib.
More: British Airways chief defends new 787 Dreamliner fleet
Investment company Alliance Trust has signalled a possible move to England if Scotland votes 'yes' to independence in September.
The Dundee-based group, which employs 250 people, said it was setting up new companies in England which it could transfer its business to if Scotland leaves the UK.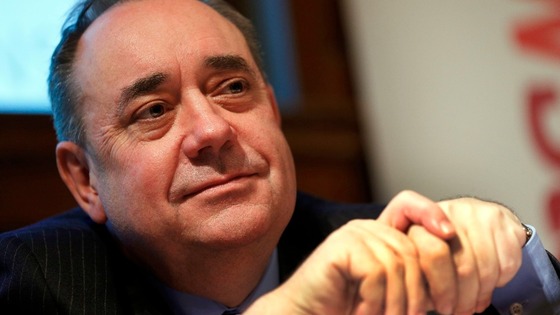 It follows similar announcements from pensions provider Standard Life and power firm Aggreko, which yesterday warned independence would mean "years of uncertainty" for its business.
Alliance Trust's Chief Executive, Katherine Garrett-Cox, said the company was "extremely proud" of its Scottish heritage but had to be "very aware of the risks" independence would present.
Advertisement
Coalition rift over immigration
The Liberal Democrat Business Secretary Vince Cable has told ITV News that the issues over immigration are of "genuine concern to lots of people" and that he won't get into a "party political barney" with opponents or Coalition partners.
The Conservatives' new immigration minister James Brokenshire had earlier said that Mr Cable was "incorrect" over the seriousness of the figures and also stated that wealthy Britons are "benefiting from immigration".
Lloyds and Barclays warn of risk of Scottish independence
There's a picture emerging of a nervousness across the finance sector north of the border, after Lloyds and Barclays warned that a vote for Scottish independence may carry risks and costs for them.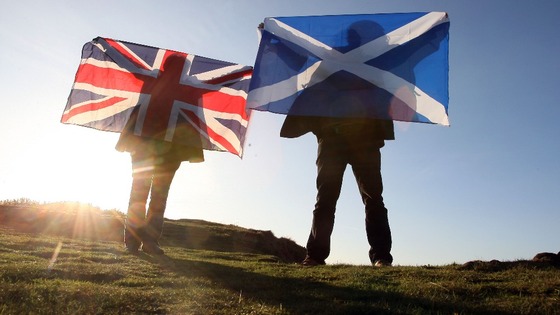 There was even talk emerging today of Lloyds and RBS having to move their headquarters south in the event of independence.
That's because it seems there is an old European diktat that says a finance house must be headquartered where most of its customers live - in both those cases, that would be in England.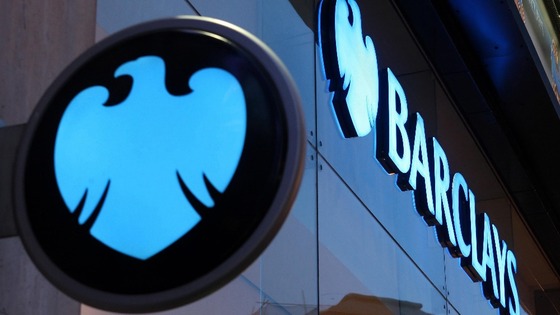 So that would be bad news potentially for jobs in Scotland, and bad news certainly for the prestige of Edinburgh as a major finance hub.
However, George Osborne has warned in the past of a bloated finance sector that Scotland couldn't support in the event of a financial crisis.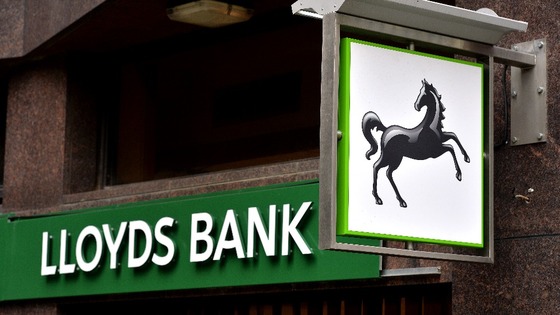 But if their headquarters weren't in Scotland, it wouldn't be their problem - it would be England's.
So as ever on this topic, there's more than one way to look at any of the issues that emerge.
Read: Lloyds and Barclays warn of risk of Scottish independence
Lloyds and Barclays warn of risk of Scottish independence
Barclays bank has warned that the upcoming vote on Scottish independence could "affect the group's risk profile" by potentially destabilising financial markets.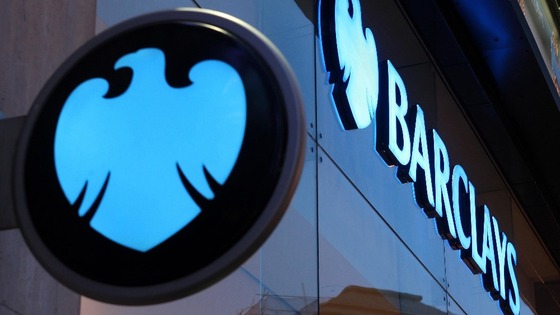 Barclays' warning follows concerns expressed by several other financial institutions about the effect of the independence vote, including Lloyds Banking Group, RBS and Standard Life.
Barclays said: "The referenda on Scottish independence in September 2014 and on UK membership of the European Union (expected before 2017) may affect the Group's risk profile through introducing potentially significant new uncertainties and instability in financial markets."
Barclays said the vote could bring uncertainty "both ahead of the respective dates for these referenda and, depending on the outcomes, after the event".
Lloyds and Barclays warn of risk of Scottish independence
Scotland's Finance Secretary John Swinney has said the warning by Lloyds Banking Group about the possible "risk" from independence backs up the case for a "formal currency area".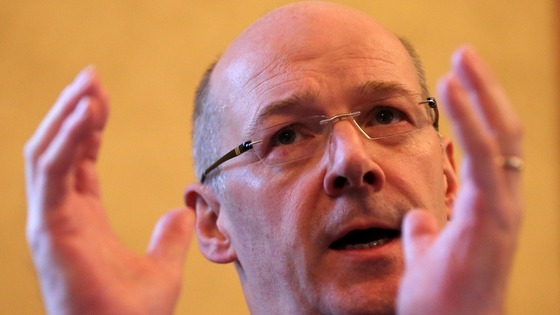 Swinney said: "Scotland has a strong and diverse economy and the point of independence is to win the powers we need to build on those strengths and create a more prosperous and secure economy - which is good for the financial sector and everyone else.
"Lloyd's Banking Group's comments show exactly why our proposals for a formal currency area are the right proposals, why they are in the best interests of business on both sides of the border and why that is what will be implemented by both governments."
Read: Lloyds says 'no immediate issues' posed by independence
Advertisement
Lloyds and Barclays warn of risk of Scottish independence
Lloyds Banking Group has said that Scottish independence poses "no immediate issues" to its business, after warning that separation could present a "risk" to its operations.
A spokesman for the group said: "Lloyds Banking Group believes that questions about Scotland's future constitutional position are a matter for the people of Scotland and the UK and Scottish Parliaments.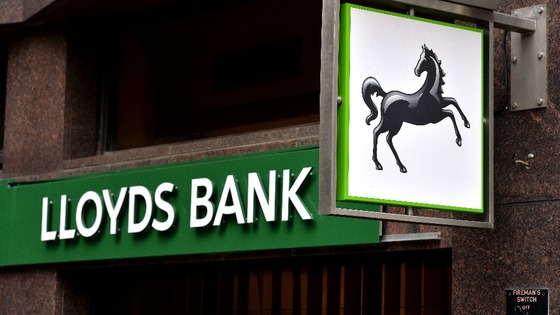 "There are no immediate issues that will affect Lloyds Banking Group customers either in Scotland or the rest of the UK, particularly as any change in constitutional arrangements are unlikely to come into effect until 2016."
Lloyds and Barclays warn of risk of Scottish independence
Lloyds Banking Group has warned that Scottish independence poses a potential "risk" to its business.
It listed separation in its annual report as one of the seven key risks in the months ahead.
Pensions and savings firm Standard Life has already issued its own warning about independence, saying it plans to leave Scotland if Scots vote for separation, and "if anything were to threaten" its business.
Lloyds' warning follows similar concerns expressed by RBS that independence poses unknown risks to its business.
Birmingham City Council put NEC up for sale
Central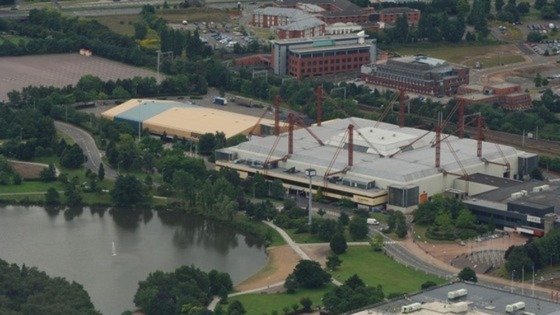 Birmingham City Council is putting the NEC Group up for sale. The group includes the National Exhibition Centre, the International Convention Centre, the National Indoor Arena and the LG Arena.
It is claimed the group brings in four million visitors and £2 billion to the region every year, and supports 30,000 jobs.
Calendar
Global technology company Kodak is to close its production site in Yorkshire, with the loss of hundreds of jobs.
The firm says the Leeds plant is no longer needed as investments made last year in a new high-speed manufacturing line in Germany can meet future demand growth .
But the Unite union has called for an urgent meeting with the Kodak management, to discuss the loss of 20 jobs. The phasing out of production will start this summer and finish completely by mid-to-late 2015.
Load more updates