Twenty four hours after the resignation of Joyce Thacker, the Director of Children's Services at scandal hit Rotherham Council, the town has seen its latest demonstration. Today British Muslim Youth took to the streets. Here's Martin Fisher.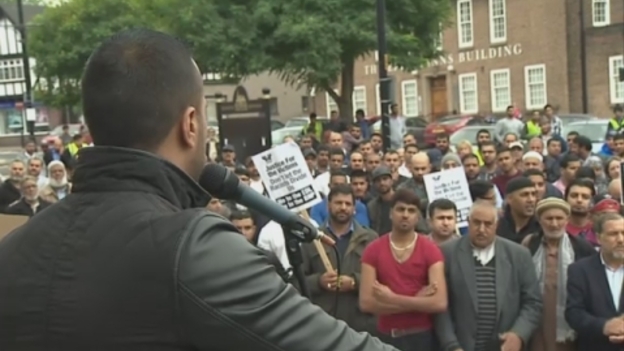 Advertisement
Volunteers have been lending a helping hand to clean up Hessle foreshore. The litter-picking event is part of a major campaign to tidy up beaches all around the UK as Sarah Clark reports.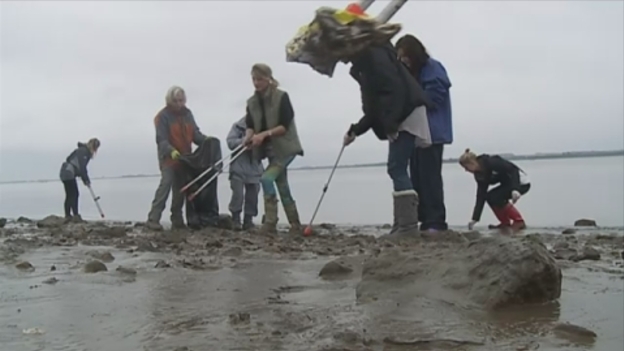 Around 30 firefighters have been tackling a blaze at the Arooj Indian restaurant and takeaway in Attercliffe Road, Sheffield. The area was cordoned off but the fire was contained and did not spread to neighbouring properties. A spokesman for South Yorkshire Fire Service said it was believed the fire had start accidentally in the kitchen.
Advertisement
Around three hundred people have joined the British Muslim Youth to stage a 'peace' protest in Rotherham calling for the community to unite .
It comes after unrest in the town following the child sex abuse scandal.
The demonstration took place outside Rotherham Town Hall.
An investigation is underway after staff at TSB bank in Bridlington were tied up and threatened during an armed robbery.
Police say two men wearing masks, threatened four employees before tying them up and demanding cash at the branch on Manor Street. The suspects then escaped in a white VW Golf leaving the staff shaken but unhurt.
A spokesman for Humberside Police said: " The alarm was raised at around 9.10am today (Saturday September 20) after the robbery had happened.
At this time it appears two males have carried out the robbery, threatening staff and tying them up in the process.
We are treating this incident very seriously and would urge any members of the public with information to come forward ."
A national campaign to clean-up the beaches of rubbish and debris is underway.
Hessle foreshore in East Yorkshire, is just one of the beaches getting the litter free treatment.
It is part of an investigation by the Marine Conservation Society to find out how rubbish ends up on the beach and what effects it poses to wildlife.
Over the last 12 years, 90 bags of rubbish have been collected within 100 metres of Hessle foreshore.
Organisers from a campaign group called 'Sack Pardew' have staged a large-scale protest in and around St James's Park ahead of their match with Hull City.
Load more updates
Back to top