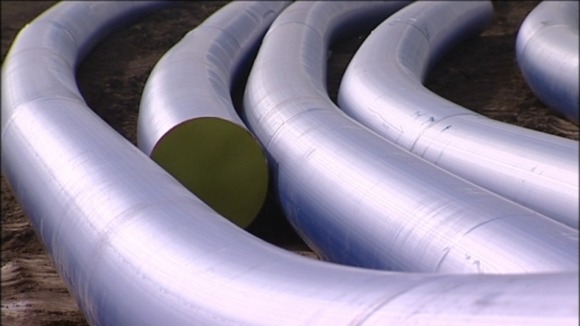 Work has now started on a new 63km water pipeline which will transfer water from Covenham reservoir near Louth, south to Boston.
Anglian Water say the new pipe is necessary to cope with greater demand for drinking water in south Lincolnshire which is more densely populated. It will also allow them more flexibility in their supply network when they are coping with unusually dry conditions and the threat of drought.
Engineers are now on site welding together 18 metre sections of pipe ready to be laid underground.
It will take two years to complete the project.
"We've got three main drivers. There's climate change, there's the drought and growth and the area around Boston particularly is earmarked for a large amount of growth for the future so this would allow us to be much more flexible with our network and to be able to address all of those issues."
– MATTHEW STAFFORD Anglian Water