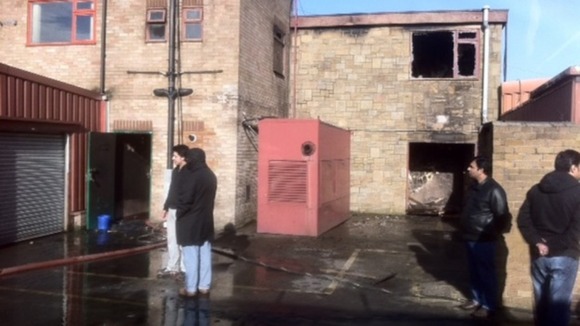 The interior of Fresco Cakes resembeled a smouldering waterlogged ruin today. Firemen were called to the family run business on Havelock Street in Ravensthorpe shortly after one am. The building by then was well alight.
Coming to this shocking news you think - what have I done? Have I upset anybody? Have I upset my Lord or something. Why me?
– Zahoor Ahmed - Bakery owner

The bakery was shut when the fire broke out and no one was hurt. Fire crews removed gas cylinders from inside to prevent explosions.
We've managed to confine it to one area of the building and we've also managed to save two large commercial walk in fridges which have quite a bit of stock in which we are hoping to salvage
– Peter May - West Yorkshire fire service

Despite the damage the firm say they hope to redeploy many of the thirty staff who work here - and get back into production as soon as possible.