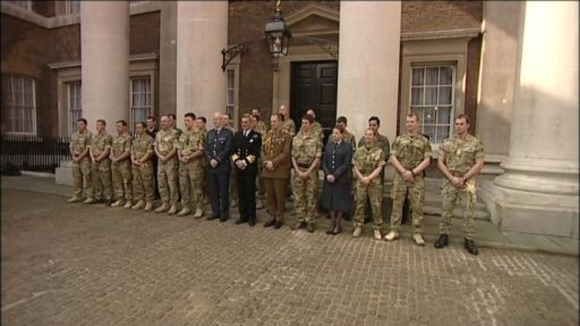 Two service personnel from Yorkshire have achieved the highest honours for their dedication and self-sacrifice during military conflicts.
Lieutenant Commander James David Byron from Grimsby served as the Commanding Officer on HMS Brocklesby off the coast of Libya last year.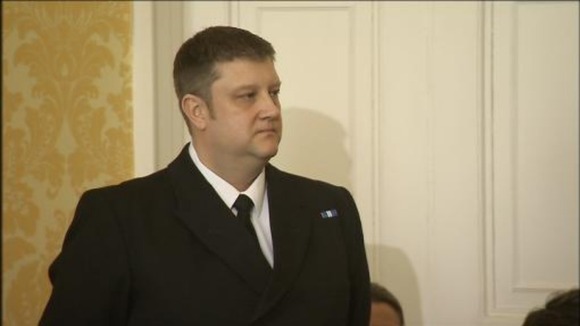 He was praised for his
total devotion to duty, immense fortitude and personal gallantry by knowingly and repeatedly taking his ship within enemy missile, rocket and artillery range to operate within a live minefield.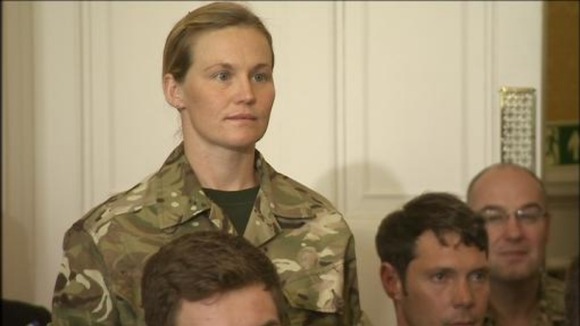 Air Engineer Mechanic Reserve Michelle Ping, a Medical Assistant with the Royal Navy Reserve, rescued a colleague shot in the head in Afghanistan whilst under fire from mortars and Rocket Propelled Grenades. She climbed onto the roof of a compound and deliberately shielded the casualty with her own body so she could treat him.
The audience at the ceremony were told:
The remainder of the men on the roof, inspired by her calm, selfless actions redoubled their weight of fire to give her enough space to start the casualty extraction. Ping continued to provide exceptional care during the extraction on foot for over a kilometre, in order to reach the evacuation helicopter, undoubtedly saving the life of the Highlander whose injuries were significant.