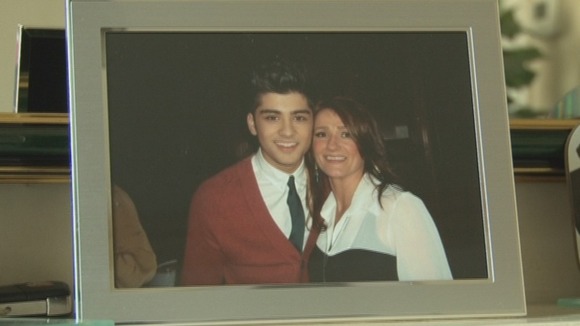 Zayn Malik's mum talks to Calendar about her son's rise to super-stardom in America. One Direction have made music history by becoming the first British band to go straight to number one in the US billboard chart with their first release Up All Night.
Along with Zayn from Bradford the band includes Louis Tomlison from Doncaster, Niall Horan, Liam Payne and Harry Styles. The group was formed by The X Factor, and as ITV's Nina Nannar explains, with Simon Cowell's support they've even outdone The Beatles.
It's quite scary really though sometimes, I think we were [at a One Direction concert] in Wolverhampton, and me and my daughter had to be removed by security, because all the fans just stood up and it was quite scary to think you're going to get mobbed by all the fans
– Trisha Brannan, Zayn's mum

The group are signed to Simon Cowell's company Syco Records.

I couldn't be happier for @onedirection, it is an incredible achievement. They deserve it. They have the best fans in the world.