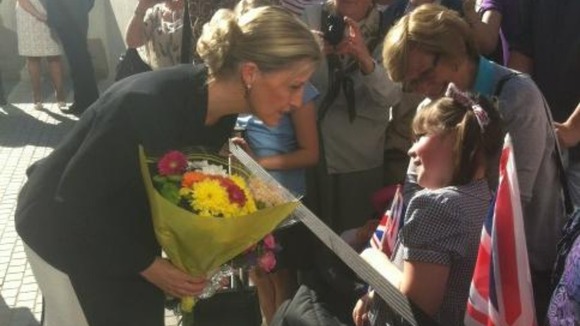 Her Royal Highness The Countess of Wessex has officially opened The Hepworth Gallery in Wakefield.
The gallery was first opened to the public 10 months ago, but The Countess today unveiled a plaque to officially mark the opening.
Since last May 435,000 people have visited the attraction, three times the 150,000 that bosses had originally hoped for.
At the start of her visit, The Countess was presented with a bouquet of flowers by 7 year old Millie Breedon who had been waiting for hours for the royal visit.
When she arrived, we saw her and we gave her lots of flowers. Because she was The Countess, I thought that would be nice for her.
– Millie Breedon, 7

Her Royal Highness was then given a tour of the gallery. She was taken to Gallery Five, known as The Hepworth Family Gift and shown some of the 44 items there which form a central part of the gallery's permanent collection.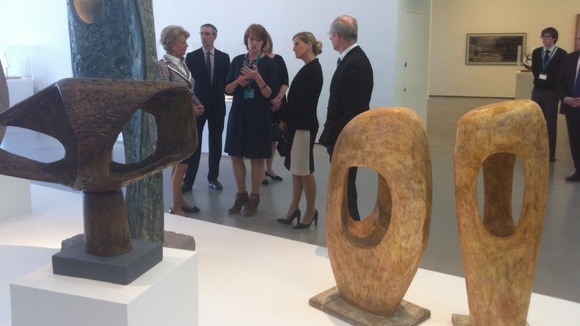 It's fantastic how much she knew about Barbara Hepworth's work. She was really interested in the different materials she was working with, and the relationship of Hepworth's work with the landscape here in Yorkshire. A pleasure to take someone so knowledgeable and enthusiastic around.
– Simon Wallis, Director

The Countess then met schoolchildren who are working with the gallery on sculpture projects, before unveiling the plaque to applause from the crowd which had gathered in the gallery's foyer.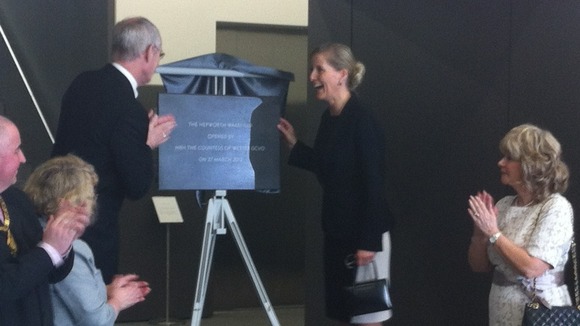 I know the Hepworth has had countless visitors and it'll obviously go from strength to strength. I've enjoyed every minute of it.
– HRH The Countess of Wessex

Above: Highlights of the Countess's visit, and Calendar talks to gallery Director, Simon Wallis.