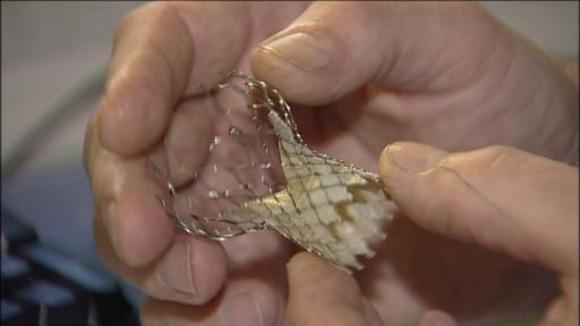 A 89 year old woman from Sleaford is the first to benefit from a new type of replacement heart valve.
The valve is inserted inside the patient's existing aortic valve using keyhole surgery. It's designed to help patients with their breathing.
As the technique is less invasive that open heart surgery, it means more people will be suitable for the replacement.
The surgeon who carried out the procedure says
We're really pleased to have been given the opportunity to use this new technology to benefit our patients.
– Dr Jan Kovac, Consultant Cardiologist