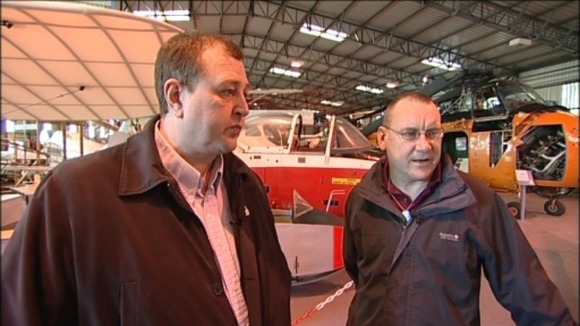 When Craig Spillings and Dave Brown later left the armed forces, returning to civilian life proved more challenging than they could ever have imagined.
Both men served in the Falklands 30 years ago but still suffer with post traumatic stress disorder, unable to esape the horrors they witnessed.
The human cost of the Falklands conflict has been immense. It's claimed more veterans of the conflict have killed themselves in the 30 years since its end than died during hostilities.
I've tried to take my life a few times, it's got that bad. I have flashbacks nearly every night. You relive a lot of horrific experiences, things you've seen, things you've done. All you can hear is voices shouting to you. It's just a nightmare.
– Craig Spillings
I'd come from a battalion of having friends to a council flat in Leeds and it's at night, you're sat at home on your own, no-one to talk to. If any of my friends were in trouble, I'd step in, I didn't care, I did not want to see another friend injured. If any one of my friends were in trouble in Leeds, I'd get stuck in. Sometimes I'd snap out of it, I wouldn't even know I'd done it.
– Dave Brown

The turning point for Dave was going back to the Falklands. He now goes every year and says it's a huge part of the healing process. Craig is yet to go back, but after 30 years, he is now ready to contemplate the idea, if it will give him the hope of a brighter future.