Cash from crime goes to kids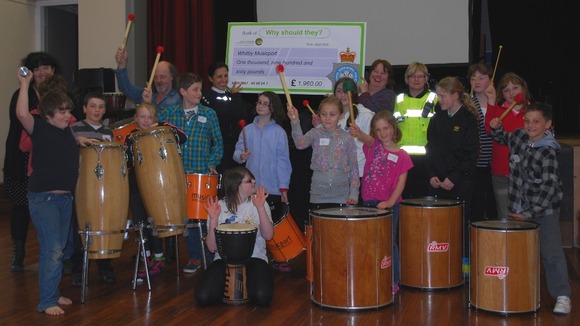 Money seized from criminals is going to help children in Whitby. £1,960 is providing musical opportunities for youngsters in the area.
As part of North Yorkshire Police's Why should they? campaign, Whitby Musicport was one of the winning organisations to benefit from a portion of £25,000 of criminals' cash seized under the Proceeds of Crime Act (POCA).
The money is being used to buy drums and fund musical workshops. The amount has also been matched threefold by the charity, Youth Music.
Knowing we have deprived a criminal of their ill-gotten gains gives us great satisfaction, and being able to give some of the money back to our communities and see young people benefit from it is the icing on the cake.
– Chief Inspector Kerrin Smith, Scarborough District Safer Neighbourhood Team