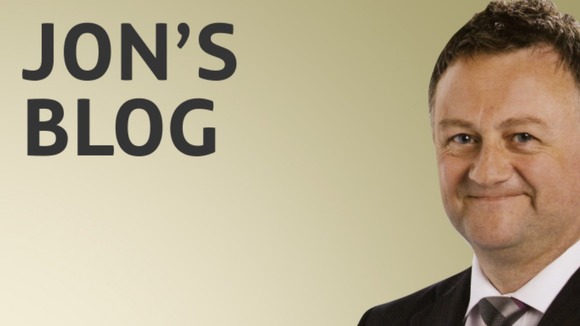 Ay up!

It's a funny old business this weather forecasting lark. Different weather means different things to different people. I've just been on air saying that today (Monday) will be the best day this week weather wise. But if you are an arable farmer, a gardener or a commercial grower, then its rain that you probably need so today might well be termed the 'worst' day this week. If that's the case then it just gets better because there are showers and longer spells of rain on the cards for this week and, I have to say, next weekend as well.

Tonight wet and windy weather sweeps in during the early hours followed tomorrow by that familiar mix of sunshine and April showers.

Wednesday is expected to be quite wet with further frequent showers and this weather will continue Thursday through Sunday.

For most of this week we will be under an upper trough and consequent low pressure which is conducive to shower development. Cold air will be drawn in to the upper layers of the troposphere and this, coupled with the stronger sun heating up the ground, will lead to those heavy thundery showers (remember; warm air underneath cold air is unstable and will rise in strong thermals which in turn develops into big cumulus and occasionally cumulo-nimbus thunder clouds). This is typical of April; hence April showers.

So rain will be welcomed by many this week, especially over Lincolnshire and Notts. but it will take an awful lot of rain to fill the underground aquifers so the hose-pipe ban for the Anglian Water area is set to stay for sometime I'm afraid.
– Jon Mitchell