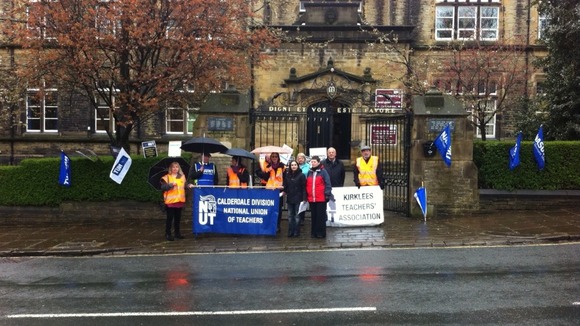 Teaching staff in Halifax have gone on strike in a row over redundancies. 21 staff at the School Improvement Team face losing their jobs after Calderdale Council decided to make cuts to the service. The team which is based at Halifax's Heath Training Centre provides on the job training to help teachers in Calderdale develop their skills. The council is planning to reduce staff numbers at the centre to just four. It follows redundancies there last year. Today, members of the National Union of Teachers took to the picket line outside the centre – demonstrating against the cuts.
People also lost their jobs here last year, so the people who are working here this year are having to do their own jobs, plus somebody else's jobs, plus additional work as well. But we still have the same amount of schools, we haven't seen a reduction in schools, so the work has gone through the roof. Calderdale has got talent and we definitely don't want to lose it.
– Sue McMahon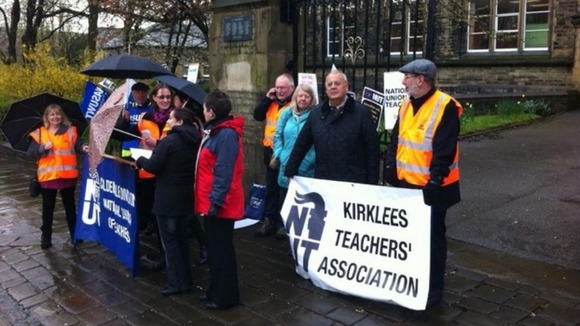 Between us we have hundreds of years of experience working in schools. The schools value our support and the talent that is being lost is just tragic for Calderdale.
– Sue McMahon
Calderdale Council has been and continues to consult extensively with trades unions on its proposals.
– Calderdale Council spokesperson