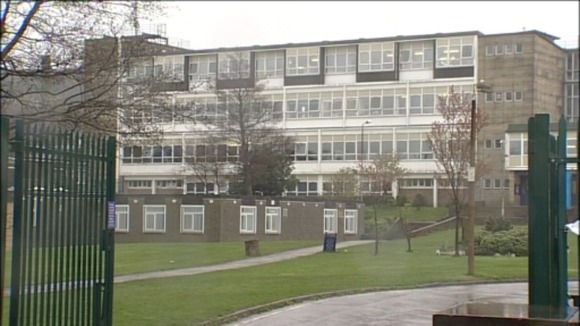 Hundreds of pupils at a school in Huddersfield have received detention.
It is all because they have forgotten to bring things like pencils, protractors and a rubber to class with them.
During the Easter holiday parents received text messages saying that if their child forgot an item of stationary they would be punished. The school has introduced the policy as it believes pupils borrowing from others is disruptive.
Tania Fabregas' daughter, Amelia, was given an hour's detention for forgetting a pencil sharpener.
To be given a detention for an hour after school is just not really good. When I was at school you got detention if you were unruly or if you were playing truant, but to forget stationary is just wrong.
– Tania Fabregas

Over 250 pupils have received detention for forgetting items this week.
During the last term we were experiencing a huge increase in the number of students routinely arriving at school without the basic items of equipment we expect them to have each day. It is extremely disruptive to learning when large volumes of students need to borrow equipment from their teacher or our Student Services bureau. We educate our students to be responsible for their own organisation and it is unacceptable to arrive at school without basic equipment.
– Carol Gormley, Headteacher at Colne Valley Specialist Arts College