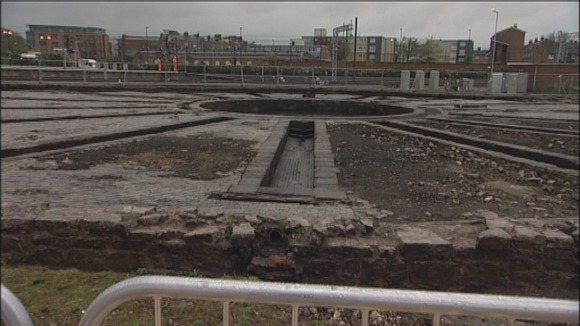 Foundations for the North Eastern Railway roundhouses which were abandoned in the 1960s have been uncovered in York and are being opened to the public this month.
They are believed to date from 1864. They were uncovered by engineers carrying out site inspections for a planned rail operating and training facility on the site which would control all rail operations on the east coast.
This site is a great example of respecting our rail heritage whilst at the same time making exciting plans for our future. We are working closely with experts to make sure the roundhouses are recorded and looked after.
– Phil Verster, route managing director for the London North Eastern route

Phil Emery, archaeologist