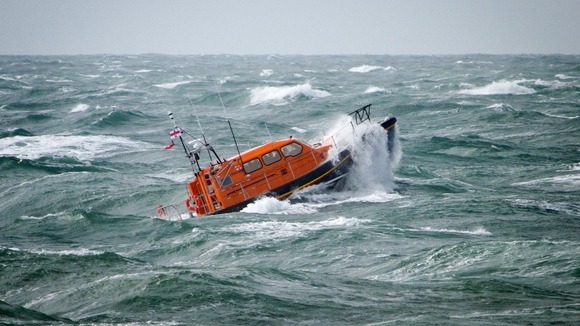 Skegness is getting a new lifeboat earlier than planned thanks to a large donation by a volunteer who spent 45 years working for the RNLI. Joel Grunnill died last year. The new vessel will be named after him and his cousin April, who has also supported the RNLI for many years.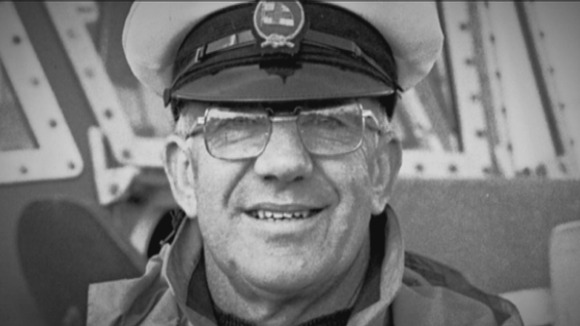 The new lifeboat is expected to go on service in 2016 and will be a £1.5m Shannon class lifeboat, replacing Skegness's current RNLI Mersey class lifeboat, _Lincolnshire Poacher _when she comes to the end of her operational life.
Joel was a life-long RNLI volunteer. He helped collect money for the charity as a small child and served as a lifeboatman for 45 years, joining the crew at the age of just 15 at the start of the Second World War. He later became Second Coxswain, holding the position for 33 years and helping to save 197 people.
In later years, Joel became the Skegness Lifeboat Station Honorary Secretary and then Chairman until his death last May at the age of 86. He was awarded an MBE for services to the RNLI in 2008.
His cousin April Grunnill, who ran a motor mechanic business in Skegness with Joel until their retirement in 1989, has also made a large donation to help fund the lifeboat. April is an RNLI Box Secretary, emptying and counting donations in 200 RNLI collection boxes locally and over the years has collected £200,000 for the charity.
Members of the Grunnill family served on the lifeboat from the early 1800s and Joel was the last of the family to do so. I know he would be thrilled that the family's connection with the RNLI in Skegness will continue for many years to come in the form of this new lifeboat."
– April Grunnill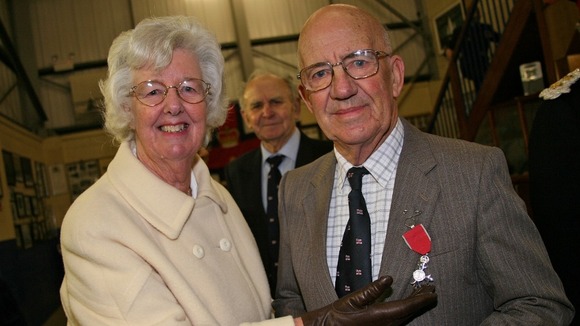 The new lifeboat will be a fitting legacy of a man who was devoted to the RNLI. Every time the volunteer crew go to sea, I know they will be thinking of Joel and all the help and support he gave them over the years. He was a quiet man but had a wealth of knowledge and experience which he was always willing to share with the crew.

Our grateful thanks go out to both him and April for this wonderful gift. The Shannon class lifeboat is a new generation of RNLI vessel, quite different from our current lifeboat, and I know everyone connected with the RNLI in Skegness is very much looking forward to the day she arrives at our lifeboat station."
– Alan Fisher, Skegness RNLI Lifeboat Operations Manager

The Shannon has been designed in-house by RNLI naval architects who have harnessed cutting-edge technology to ensure the new lifeboat meets the demands of a 21st century rescue service and to allow the charity's volunteer crews to do their lifesaving work as safely as possible in all weather conditions.

The new 25 knot lifeboat features twin water jets instead of conventional propellers, allowing her to operate in shallow waters and be highly manoeuvrable, giving the crew greater control when alongside other craft and when in confined waters. The water jets also reduce the risk of damage to the lifeboat during launch and recovery, or when intentionally beached. She will be the first RNLI all-weather lifeboat to run on water jets instead of propellers.

The Shannon's seats are designed to protect the crew members' spines as much as possible from the forces of the sea in rough weather. Additionally, the Shannon incorporates SIMS (System and Information Management System) which allows the crew to monitor the lifeboat from the safety of their seats, again reducing the likelihood of injury to the volunteer crew members during search and rescue operations.

The new class of lifeboat is currently undergoing sea trials and the first operational Shannon class lifeboat will go into service next year.

You can find out more about the work of the RNLI here