Police investigating the discovery of a baby's body at a waste recycling plant at Scunthorpe have been contacted by a teenager who has told them she is the child's mother. Officers received a telephone call on Wednesday evening from a local girl who was in a distressed state, reporting that she was the mother of the baby found at Bell Waste Control. The teenager was taken to Scunthorpe General Hospital where she has been admitted for post-natal care. Humberside police said on Wednesday that they believed the baby was a six-month-old baby boy. The force has now said it is is believed that the baby was newborn.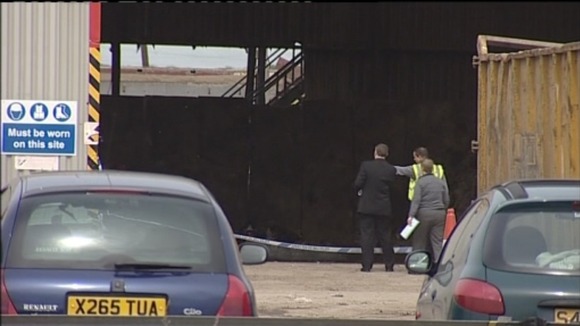 Whilst it is not yet clear exactly what the circumstances of this incident are, it is believed that the baby was newborn. The teenage girl is now receiving the necessary care she requires and further inquiries into the circumstances of what happened will be made in due course, including a post-mortem examination of the baby which is due to take place later today."
– Spokeswoman, Humberside Police

The body was found yesterday by a member of staff as he worked on a section picking off cardboard, wood, paper, metal and other objects for recycling. He originally mistook it for a doll or cuddly toy, but on realising it was a child dropped it instantly. Recycling plant manager Steve Kent said the baby could have been discarded in a load of commercial waste, possibly from a factory or office.