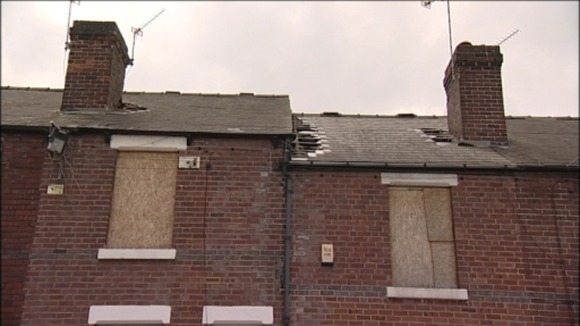 Business owners and investors being called on to tackle the rising number of empty houses.
An event is being held in Leeds to discuss the issue. Houses being left empty and falling into disrepair is a growing problem, whilst thousands of families are in need of homes.
In Leeds there are approximately 15,000 empty houses. Nationally, over 80% of empty homes are owned by the private sector. This is usually because the owner does not have the money to renovate the property, or they are unable to sell or unwilling because property prices are so low.
Today, how business owners and investors can address the problem and make the homes useful once more will be addressed.
The recession's biting many people hard and a lot of these houses are being left to rot simply because people can't sell them and they can't afford to renovate them either - that's no good for them, no good for people on housing waiting lists and no good for our city. It's time we did something about this situation - and that's what our day of action is all about.
– Rob Greenland, co-director of Social Business Brokers