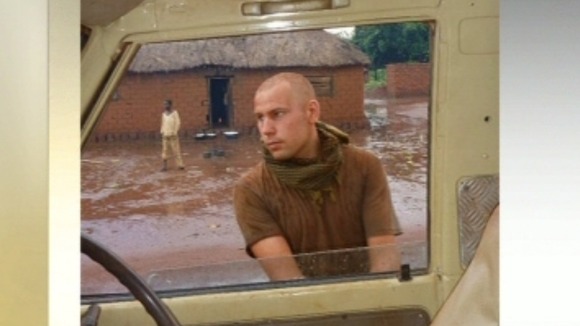 The family of a man imprisoned in an African jail says the British government is not doing enough to help. David Simpson is being held on suspicion of murdering eighteen people.
Mr Simpson says he had stumbled across the massacre.
He left Britain to work for a safari company, but has spent the last six weeks locked in a cell, protesting his innocence.
His brother Paul says the Foreign Office has not done enough:
He was held for five weeks without charge breaking the Central African Republic's own laws being held without charge. He's held for five weeks and they didn't think to put a protest in then and I'm sure if they did it then it could have helped him at that time but now they've charged him they've gone in too late they haven't done anything.
– Paul Simpson

More than 3000 people have signed up to a Facebook page in support of David Simpson. The Foreign Office says Consular staff have visited him regularly since his arrest and are also in contact with his family in the UK.