Church Urban Fund celebrates 25 years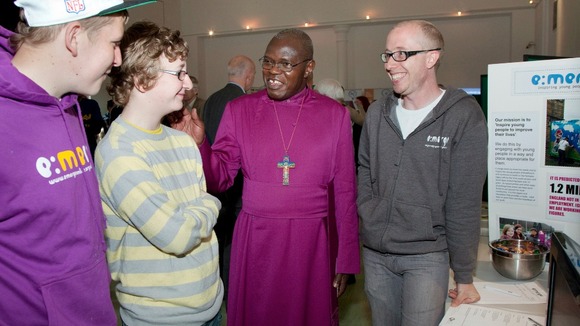 The Archbishop of York, Dr John Sentamu, has spoken at a service of thanksgiving for the Church Urban Fund at Bradford Cathedral. In the last 25 years the CUF has invested about £2million through 159 grants to projects in the Diocese of Bradford. Churches in the metropolitan district run more than 125 community projects, supported by around 3,000 volunteers. Projects include work with some of the most vulnerable people and communities such as asylum seekers, people who are homeless, elderly, disabled, unemployed, children and parents.
The Church Urban Fund's Vision is to respond to the problem of poverty by offering time, money, action and prayer. I believe that it is at the local level that churches can have the best and the most long-term effect on tackling poverty. This has often been built up over decades of Christian witness and active support to people in the local community, particularly the lonely and the vulnerable. On reaching their 25th anniversary, my message is keep up the good work."
– Dr John Sentamu