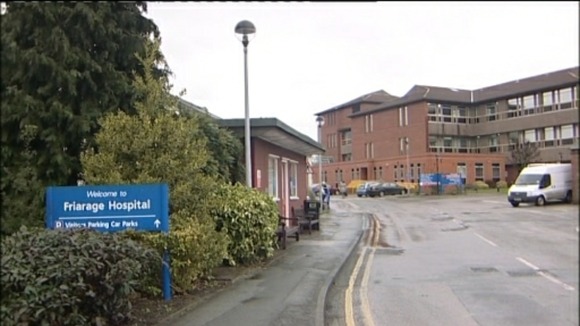 Hundreds of people are expected to take part in a rally and march over the future of paediatric and maternity services at the Northallerton's Friarage Hospital.
This is the latest event in a long-running campaign by local people and politicians opposed to cuts at the town's 200 bed hospital.
Earlier this month more than 300 people attended a public meeting which was part of a massive public consultation organised by health chiefs.
The Clinical Commissioning Group (CCG), chaired by Dr Vicky Playdell, is the body conducting the meetings and will eventually make a recommendation on what will happen to the services at the Friarage.
As with many smaller hospitals across the country it faces a number of challenges. Children's and maternity services are particular issues at the Friarage that we need to address now.

I must stress that this is not about saving money but more about using the available money to invest in good quality and safe services that can stand up for years to come.

No changes will be proposed without listening to local people. If we need to develop proposals for significant changes to services they will be subject to full public consultation.
– Dr Vicky Playdell

Local MP and Foreign Secretary William Hague is due to attend the rally and march.
I share the deep concerns that many residents have over the proposed changes at the Friarage. Patients already have to travel long distances, often through difficult rural conditions, and this would be made worse if they had to travel all the way to the James Cook University Hospital for consultant-led maternity services.

The Friarage is the single most important provider of health care services in Hambleton and Richmondshire.

It is crucial that any proposed changes to paediatric and maternity services give the utmost consideration to the possible dangers and inconvenience of patients having to travel longer distances.
– William Hague MP. Con Richmond

Today's rally is due to begin at County Hall at 2pm. North Yorkshire County Council will make limited parking facilities available for the rally.

Additional free parking facilities have been arranged by the rally organisers at a number of locations around Northallerton . They include Hambleton District Council (Stonecross), BT Distribution Centre (Darlington Road), and Allertonshire School (Brompton Road). Two further car parks (fees payable) are at Northallerton Railway Station, and Northallerton Auction Mart.

The rally will be followed, at approximately 2.40pm, by a march to the Friarage Hospital by way of South Parade and the High Street. Rather than closing the roads, North Yorkshire County Council will control the traffic by means of a rolling road closure.