Free childcare changes announced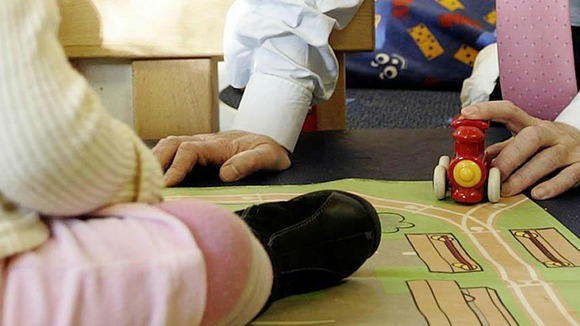 Rotherham is to be one of ten areas to trial free childcare for two-year-olds. The scheme will begin in September. It is intended that 150,000 of the most disadvantaged two-year-olds across the country will receive up to 15 hours a week of free pre-school education from September 2013, rising to 260,000 in 2014.
Chancellor George Osborne announced in his 2010 spending review that the free childcare currently available to three and four-year-olds would gradually be extended to two-year-olds in England.
The first areas to benefit from the scheme in September this year are:
Blackpool
Cornwall
Greenwich
Kent
Lambeth
Lancashire
Newcastle
Northamptonshire
Peterborough
Rotherham
Parents will be given the option to spread their free nursery place over two days, rather than three, and to use the free hours between 7am and 7pm, rather than 8am and 6pm. The changes are intended to make it easier to fit the childcare around working lives.
New guidance will also make clear that nurseries cannot make the free childcare conditional on parents also taking up additional paid-for hours.
The basic challenge, of course, if you are going to expand the amount of child care provision to two-year-olds, you need more people properly qualified to do that and we need more places. That is why we are carefully piloting this new initiative. It is a revolution in childcare to extend this to two year olds as of this September and then going up in very steady steps."
– Nick Clegg MP