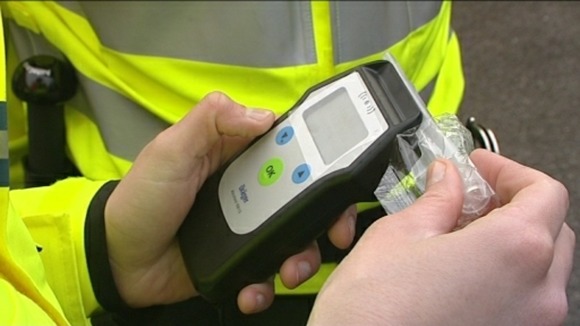 Police forces across our region are starting a crackdown on drink drivers to coincide with Euro 2012.
With more people expected to go out to pubs, bars and restaurants, officers will be carrying out checks and breathalyzing people for signs of alcohol or drugs.
We know that the public don't want drink drivers on the roads. With a four day weekend to celebrate the Queens Jubilee, closely followed by the start of Euro 2012, the number of people drinking in pubs and at home is likely to increase and therefore the temptation to drink and drive is also likely to go up. In order to address this, South Yorkshire Police is increasing its drink and drug driving enforcement across the county and carrying out a wide reaching enforcement campaign.

To raise awareness of the dangers of drink and drug driving, efforts will focus on educating road users. High visibility roadside breathalyser testing will take place across the county to deter those who may be tempted and reassure the vast majority or law abiding road users, we want to be discouraging people from taking the risk ahead of dealing with offenders after the event.
– Stuart Walne, South Yorkshire Chief Inspector for Roads Policing

In 2010 14% of road fatalities were caused by drink driving.
During the summer drink drive campaign in 2011, Officers administered 1613 breath tests across Humberside and 130 of those tested positive. 518 were administered to under 25s, with 56 testing positive and 1607 were administered to over 25s with 111 testing positive. This year we are hoping to reduce those numbers even further.

The figures for Humberside are continuing to reduce, which is pleasing, but this does not mean we can afford to be complacent. This year we will continue to increase the patrols on the regions roads, with a view to making further reductions in the number of drink and drug related collisions.

I would also like to continue to ask for the public to help support the police in our attempt to crack down on those who drink drive, by reporting offenders to police. Each year people come forward and pass on information which enables officers to catch those who break the law, quickly and efficiently.
– Inspector Paul Sergeant, Humberside Police