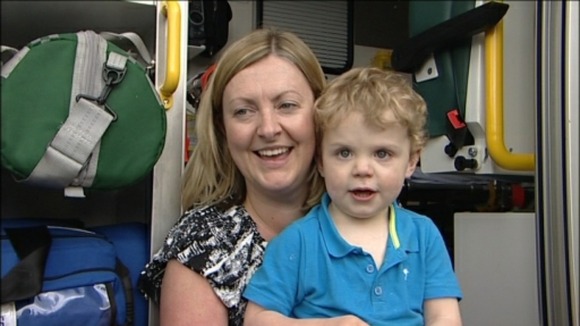 Medics say they are astounded by the recovery of a little boy whose heart stopped beating for 39 minutes when he suffered a heart attack. They say he owes his life to the quick-thinking of his mother Trudy and the skills of paramedics and hospital resuscitation teams.
Mrs Hilary, from York, became frantic when she found Zach collapsed. But she is credited with helping saving his life by embarking on minutes of vital resuscitation as an emergency operator shouted instructions across the speaker phone. When paramedics arrived, they took over and gave Zach's heart an electric shock to try and re-start it, but it failed to revive him. It was 39 minutes before he was finally resuscitated at York Hospital.
Doctors put Zach into an induced coma and both the family and medical teams feared the worst. But after nine days he was brought off a ventilator and finally recognised his mother for the first time since his collapse.
"I can just remember screaming because he had stopped breathing while I was looking at him...I had to get his chin back and clear the airways...I had done a first aid course, but it was 10 years ago."
– Trudy Hilary, Zach's mother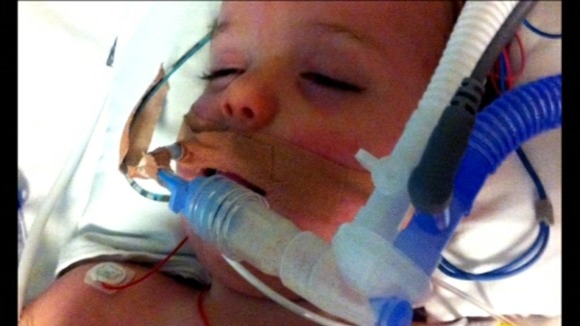 Zach is now back at home and has started nursery. He has also been reunited with paramedics Amy Mackintosh and John Jankee who helped save his life. The Yorkshire Ambulance Service treated Zach to a guided tour of an emergency ambulance.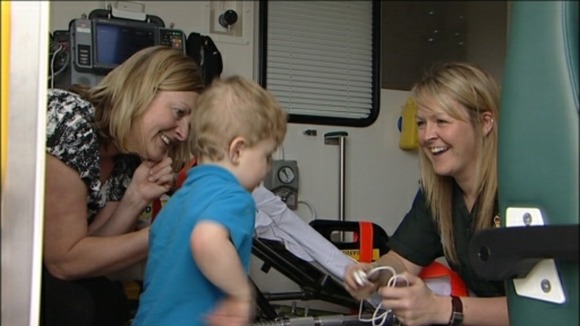 The cause of Zach's heart attack is still unknown. He is having physiotherapy and speech therapy to help his recovery. His case is similar to that of footballer Fabrice Muamba, who survived after his heart stopped for 78 minutes. The Bolton player, 24, suffered a heart attack in an FA Cup tie in March but left hospital a month later and is making a remarkable recovery.