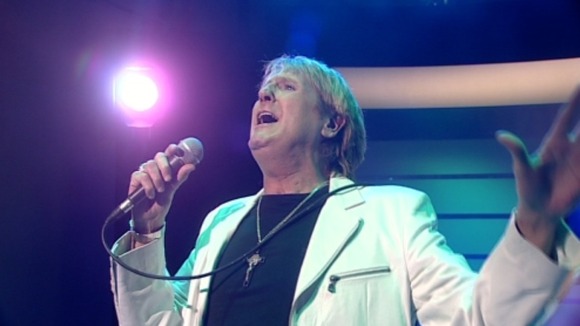 The Queen's 2012 Birthday Honours List has been published, with Hull singer and charity fundraiser Joe Longthorne receiving an MBE. The 57 year old, who has recovered from leukaemia and a bone marrow transplant, said he was "extremely glad to be still here ... to receive the unexpected honour".
In his career, spanning over 40 years, Mr Longthorne has performed to millions of people around the world and is currently taking part in a 60-date tour of the UK. He has also sung at the Royal Variety Show four times.
He found fame on LWT programme Search for a Star in 1981 and went on to present his own television programme, The Joe Longthorne Show. After being diagnosed with leukaemia, he received a bone marrow transplant in 2006 and is now in good health.
He has been given the award for charity work that has seen him raise money for organisations including the Variety Club of Great Britain, Cancer Research UK and DCWC (Development of Children and Women Centre) in Nepal.
I've been very lucky to get through it ....ever since then, I've been trying to give something back.

To say I am delighted would be an understatement. It's all the more dear to me as it comes in this very special Jubilee year.

It's a great honour. The serious part of it is that it will help me raise more money for charity. I'm over the moon."
– Joe Longthorne, MBE

Joe Longthorne, who now lives in Blackpool, is one of 1,064 people to receive awards. The majority are involved in charitable or voluntary work in their local community. They include many from the Calendar region.

Qari Muhammad Asim also receives an MBE. A solicitor by profession, he is also the Imam at Leeds Makkah Mosque and advisor to a number of religious schools in the North and South West. After the 7/7 terrorist atrocities, he was the first Imam to hold an open day at his Mosque to engage the community on preventing extremism and Islamophobia, despite a lot of opposition by many people in his community on this initiative. And he had this to say to Calendar

**

**