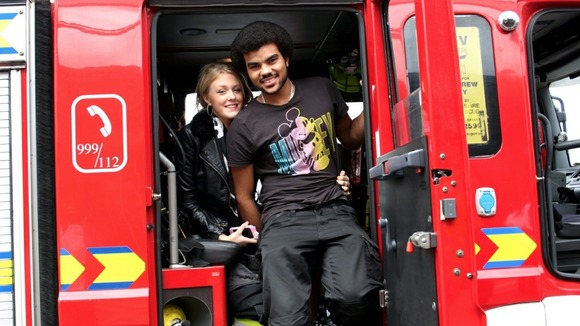 A teenager from Sheffield has been recognised for his bravery after going into a burning building fearing children were trapped inside.
19-year-old delivery driver Ethan Maillard saw the blaze on Netherthorpe Walk and onlookers told him children could be upstairs. He kicked in the door and searched rooms in the smoke filled house. The house was empty but he managed to avoid injury after jumping down the stairs to avoid injury.
There was a fair bit of panic outside the house because people couldn't get inside. I just acted on instinct and managed to get in to see if anyone was trapped.

Looking back I'm proud of how I responded, and it's great that my actions have been recognised in this way by the fire service.
– Ethan Maillard

He suffered smoke inhalation and was awarded a Certificate of Appreciation in a ceremony at Mansfield Road fire station.
Our advice is always to stay out of a property and let firefighters deal with the incident but clearly Ethan's actions on this occasion deserve to be recognised.

His actions were not only very brave, but also of huge help to the arriving fire crews. A firefighter met Ethan as he was coming out of the house, and he was able to pass on crucial information as crews started their own search of the property.
– Mick Mason, South Yorkshire Fire & Rescue Service