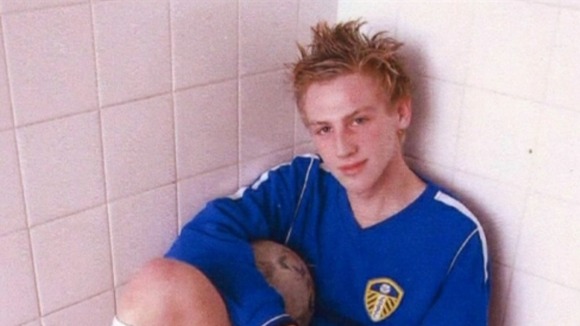 Police have released previously unseen CCTV footage, which they think could help them find the killers of a young father.
Adam Chadwick, 20, was killed four years ago at his sister's home in Harehills, Leeds. The CCTV shows a Ford Focus C-MAX, which is believed to have been used by the suspects.
Adam had been visiting his sister at the time when there was a knock on the door and a woman and three black men wearing masks were outside. A disturbance followed and Adam as shot. It is understood the woman who called at Adam's sister's house had been knocking on other doors in the area looking for a woman called "Michelle".
Adam was hard working lad, a keen Leeds United fan and a much loved son, brother and father.

His family deserve to know the truth and see those responsible for Adam's murder brought before the courts.

I, as well as the rest of the enquiry team, remain absolutely committed to bringing those responsible to justice and I would ask the people of Leeds to have a look through what we know about the events leading up to that tragic night and help us if they can.
– Detective Superintendent Mark Ridley, West Yorkshire Police

Adam died in hospital two days after the shooting.

The car is thought to have been used by those involved in Adam's murder. It was stolen from Oatland Heights in the Little London area on June 11, 2008 and was recovered from the junction of Chapeltown Road and Reginald Street in Leeds the day after Adam was shot.

The car was also caught on CCTV at 11.30pm on 20 June, four days before the shooting, pulling onto the forecourt of the BP Garage on Roundhay Road, Chapeltown. While at the garage the occupants used the air pump to fill the rear offside tyre before it was driven north towards Roundhay.
There were a number of people involved in this murder and I firmly believe discussions will have taken place amongst the communities of Leeds about those involved.

With the length of time that has passed someone may now feel in a position to come forward and speak to us.

I would urge that person to think about the potential difference they could make to Adam's family, who are desperate to know why he died and who was responsible.
– Detective Superintendent Mark Ridley, West Yorkshire Police