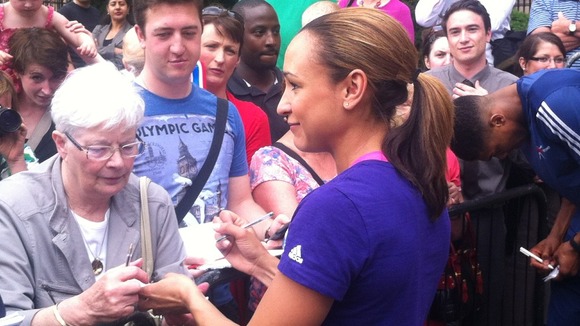 Just two days after the Olympic torch made its way through Sheffield's streets, the crowds were out in force again to send off the city's athletes.
With just a month to go until the 2012 games begin, this was Sheffield's chance to wish their athletes luck.
Teams attending the send-off included members of the British Boxing squads, the British Volleyball teams, the Olympic and Paralympics table tennis squads and the British diving team and all were either from Sheffield or trained in the city.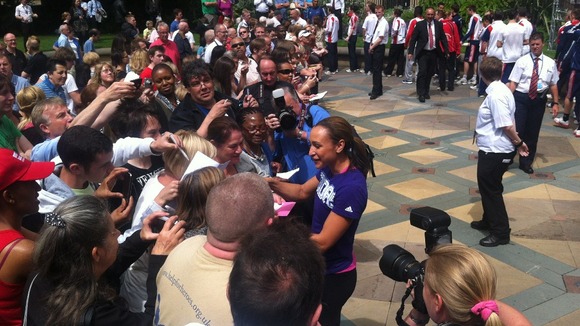 It's a great opportunity for me to stand here today to thank everyone for their support and I hope I can do you proud."
– Jessica Ennis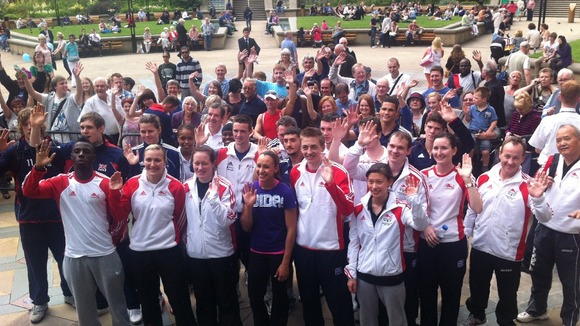 But some of the athletes, including Jess, still do not know if they have been selected for their team. Boxer, Nicola Adams, originally from Leeds but based in Sheffield said, "it's good for our confidence knowing we have the city of Sheffield behind us."
Paralympian swimmer, James Crisp spoke about the excitement of the forthcoming Games. "It's probably the biggest sporting event these shores will ever see so it's going to be amazing," he said.
Alongside the Olympic teams was Tina English, one of the torchbearers who ran through Rotherham yesterday.
The athletes took time to sign autographs and took photos with the fans. This is the last chance we will get to see them before they represent their country at London 2012.