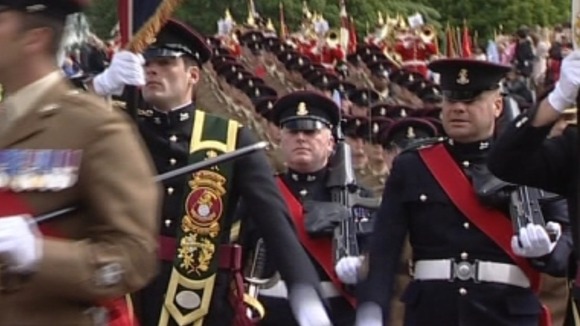 Soldiers from the Yorkshire Regiment are being welcomed back to the region with a homecoming parade in Leeds.
Returning soldiers from the regiment will start their route at Millennium Square and march through the city, then back up to Civic Hall where the Lord Mayor will take part in the March Past Salute.
The 1st Battalion have recently completed a very successful tour of Afghanistan.
The Lord Mayor will hold a civic reception for the soldiers and extend the city's pride and thanks for what the soldiers have done.
I am delighted to be able to welcome back the Yorkshire Regiment to Leeds and show our appreciation for what they have done. The city and the region are extremely proud of these men and women and what they have done for their country, and the parade will give the perfect opportunity for the city to show this appreciation.
– Lord Mayor of Leeds Councillor Ann Castle
For all the soldiers of the 1st Battalion The Yorkshire Regiment it is great to be back on home soil in Yorkshire. We have been away in Afghanistan for six months, and more for some, and as ever we received huge support from the Yorkshire public. This is just a small way we can thank the people of Leeds, and equally it is a chance for the Yorkshire Regiment soldiers to feel the support of the city.
– Captain Alex Nancolas from the 1st Battalion The Yorkshire Regiment

They will also parade through Bradford earlier in the day.