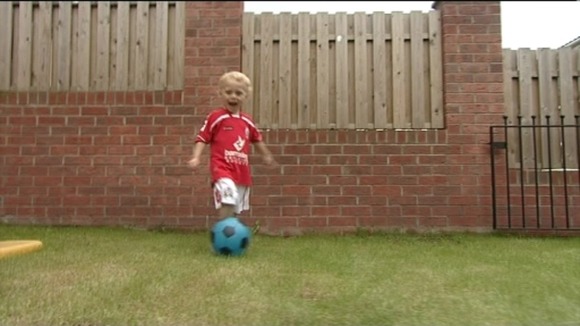 Three year old Freddie Dale is one of Barnsley FC's most loyal fans - but the club say he cannot join his family at matches because he is too young to have a season ticket.
Football-mad Freddie and his family are all big supporters, travelling to games week in, week out. His parents Jason and Sharon and big sister are all season ticket holders at Oakwell. But they have been told Freddie is not welcome, on health and safety grounds.
The club has won a family excellence award from the Football League and was shortlisted for Family Club of the Year 2012.
But Jason, from South Elmsall, near Doncaster, said it was no good claiming to be a family club when discouraging youngsters from going.
Club bosses admit they 'do not encourage under fives to attend' on health and safety grounds. The club's director, Don Rowing, said:
"We do not encourage children under five to come to games. It's a health and safety issue so we're not offering them season tickets. To have young children where there are balls flying about, it's not safe. There has to be a cut-off point."
– Barnsley FC Director Don Rowing

Barnsley point out it is not the only club to take a tough line on young fans.
We do not recommend that babies or young children come to Emirates Stadium as a crowded environment is not in our opinion the best place for them.
– Arsenal FC website
Children must be 4 years old before attending home fixtures at The City Ground. Babes in arms and children in buggies will not be admitted for their own safety.
– Nottingham Forest FC website