Four hundred pounds will go towards helping youngsters at the Westway Amateur Boxing Club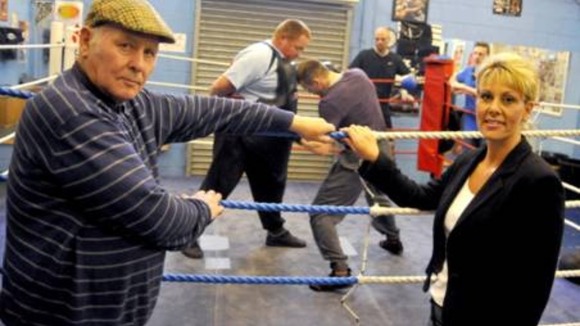 Employees at a local training and employment specialist have donated a thumping £400 to the Westway Amateur Boxing Club in Scarborough to help support young people taking up the sport.
Janet Simpson, who works for Pertemps People Development Group in Scarborough, nominated the charity for a contribution from the company's Payroll Giving scheme where father Ray has been a life-long supporter and volunteer at the club.
"My dad wasn't a boxer himself but has supported the charity for as long as I can remember. He's dedicated his life to encouraging young boxers along with fellow supporters George Rhodes, Neil Brocklehurst and Richard Cawthorne. I wanted to recognise their efforts and was delighted when the company agreed to make the much needed donation."
– Janet Simpson

The club has had some great successes stories including Danny Price, who has represented England in the Commonwealth games and has won two ABA titles.