Yorkshire hospitals 'warned'
The Care Quality Commission say some hospitals must do more to improve standards of care or face further action.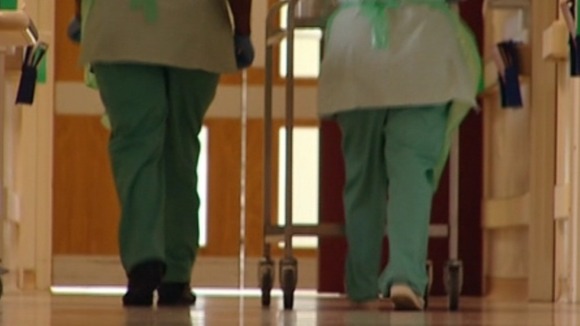 The Care Quality Commission has issued a formal warning to Mid Yorkshire Hospitals NHS Trust saying it must do more to improve standards of care or face further action. The warning follows a CQC inspection at the trust's Dewsbury and District Hospital, Halifax Road in Dewsbury, West Yorkshire earlier this month.
Inspectors visited to check on what progress had been made in relation to concerns about the hospital's maternity services at the time of an earlier inspection, and to follow up on information received in relation to care of older people and discharge planning.
During their inspection visit CQC staff observed care and support given to people on several wards, spoke to staff and patients and reviewed a sample of medical records.
The evidence gathered on inspection showed that on one ward of the hospital people's privacy, dignity and independence were not being respected, there were significant shortfalls in this area and improvements were needed.
On ward two inspectors found a number of instances where patients were not being treated with dignity, respect or consideration. In addition, patients or those acting on their behalf were not always sufficiently or appropriately informed or involved in their care.
Inspectors saw that the needs of some patients on the ward were not responded to appropriately or promptly and patient call bells were observed to go unanswered for considerable periods of time (many in excess of 10 minutes). Inspectors observed instances where people had to wait a long time to be assisted to use the toilet and relatives raised concerns about their loved ones being left incontinent for significant periods of time.
Inspectors were concerned that one patient being discharged into a care home had not been made fully aware or consulted in the arrangements regarding the plan for their continuing care despite being assessed as having mental capacity.
Inspectors observed that the ward staff were busy and under considerable pressure which led to poor interactions between staff and patients and a failure by staff to treat people with sufficient dignity, respect or consideration.
"The law says that these are the standards that everyone should be able to expect. Providers have a duty to ensure they are compliant. We will be returning to the hospital to follow up on progress and, when we do, we will expect the trust to be able to demonstrate it has made improvements. This warning sends a clear message that Mid Yorkshire Hospitals NHS Trust needs to address these issues or face serious consequences. CQC has a range of legal powers it can use if it is found the required progress has not been made. Where necessary we will use these powers to protect the people who use this service."
– Malcolm Bower-Brown, deputy director of CQC in the North

Stephen Eames, interim chief executive of the Mid Yorkshire Hospitals NHS Trust, said: "I would like to apologise unreservedly to the patients and families of those whose care hasclearly not been good enough."

"We are taking this issue very seriously and we put an action plan in place as soon as we became aware of the concerns to ensure care is safe and to a high standard. I can report those responsible for the poor standards of care have been held to account and we have put new leadership in place."