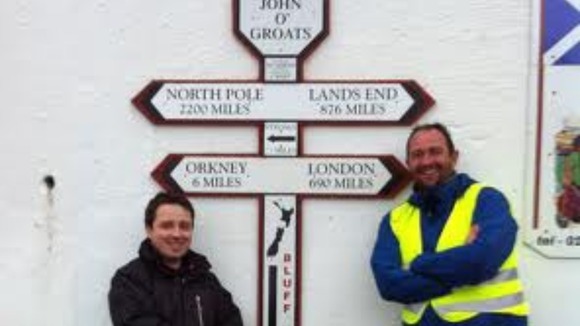 Aaron Howlett from Hull, who until he won Britain Biggest Loser, weighed over 30 stone will be completing his 2500 mile Great Walk for charity at the place where he started - the Humber Bridge.
Aaron will walk the last miles accompanied Air Cadets, Children, Nordic Walkers and hopefully members of the public to complete his epic 2500 mile adventure (93.5 marathons) from Hull to John O'Groats, John O'Groats to Lands End and then BACK to Hull in just 56 days!
He hopes to raise thousands for the Cystic Fibrosis Trust, Cash for Kids and ABF The Soldiers Charity.
Along his marathon trek he met dozens of celebrities and sportsmen and women including stars from Coronation Street, top TV chef Gordon Ramsey and rugby league stars from the Salford City Reds.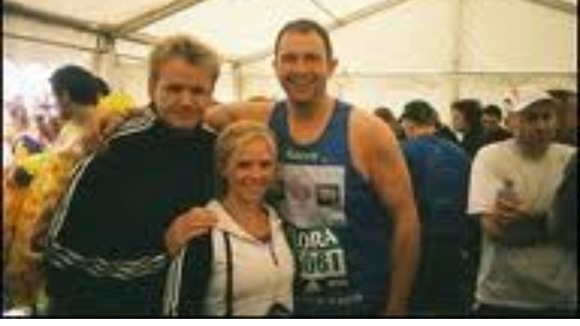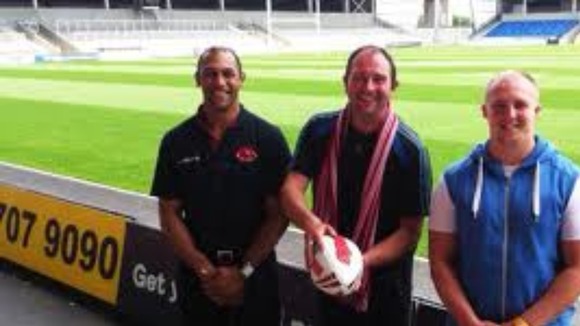 I have been bowled over by the visits I've had to Coronation Street, rugby league teams and football stadiums along the way. ! I've met with families along the way affected by Cystic Fibrosis and I am truly humbled. This is the hardest thing I have ever done but I can see the end is in sight.. I've been chased by dogs, deer, trod on a grouse while in Scotland and met some amazing people on the way.

What I need is people to join me along the route to encourage me and also donate to my Just Giving page. I'm being tracked by GPS so visit: www.the-great-walk.com to find out where I am and come and join me!
– Aaron Howlett
I was delighted to meet Aaron who is completing a massive walk in aid of CF Trust, he is an inspiration to many families affected by Cystic Fibrosis and we are grateful to Coronation Street for helping him to raise the profile of his fundraiser.
– Alastair Johnston, CF Trust Regional Fundraising Manager