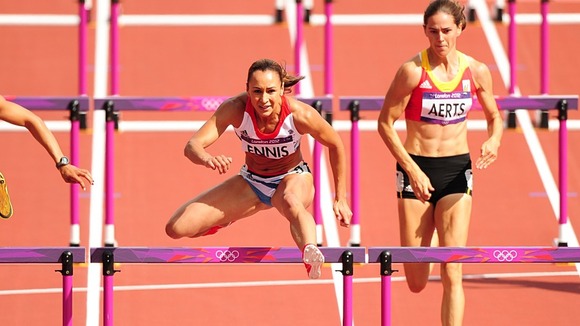 Britain's gold medal heptathlon hero Jessica Ennis has ruled out any chance of appearing in the individual 100 metres hurdles at London 2012.
Ennis had entered herself for the event, which have heats on Monday and a final on Tuesday, in case she had any problems in the heptathlon.
But, after sparking off a British gold medal hat-trick in the Olympic Stadium on Saturday night, Ennis is ready for a break.
"Right now I'm just going to enjoy this moment for as long as I possibly can, spend some time with my family and then have a break and relax. I did think about it (entering the 100m hurdles) especially when I ran a personal best in the hurdles. But for me it was just about the heptathlon. I'm more than happy with that and I think I just need to rest now."
– Jess Ennis