Campaign to save village pub devastated by the floods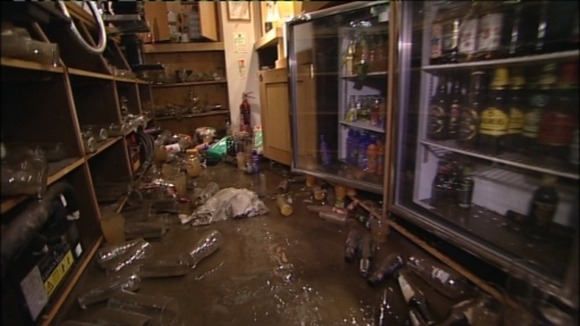 Many businesses were left ruined following the two "Black Fridays" which hit the Calder Valley at the end of June. The Dusty Miller in Mytholmroyd suffered badly from the original flood, then was hit again the next week by an unprecedent cloud burst which saw torrents of water flood the valley for a second time. The pub has been closed ever since and owners Punch Partnerships Ltd have now put the building on the market.
The present lease-holders Angus & Anne Downie, with the help of some regulars, have now launched the "Save the Dusty" campaign to take over the pub themselves. The husband and wife team aim to raise £320,000 to secure the freehold of the grade 2 listed building, and re-open the business. They are seeking investors to come forward and make a pledge of investment.
We have built a loyal and strong customer base and the business was going from strength to strength, we truly believed we were developing an iconic land mark for the village of Mytholmroyd."
– Angus Downie, pub landlord
There is nothing stronger than "People Power" and we are calling on the people of not only the Calder Valley and Calderdale but from far and beyond to help us "Save the Dusty".
– Anne Downie, pub landlady