Knaresborough goes Medieval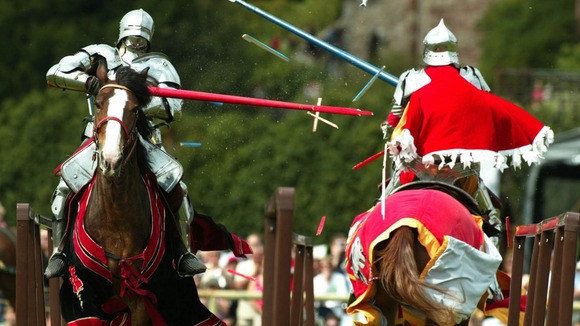 If you have ever thought you might have a hidden talent for sword fighting, hunting with hawks, hobby horse jousting or archery then today you can find out if you have what it takes.
An event is being held in Knaresborough to celebrate all things Medieval. The town's castle will host the Knaresborough Tournaments: Medieval Sports Day as part of the region's first ever annual Yorkshire Medieval festival. The event has been organised by the York Archaeological Trust, the charity behind the JORVIK Viking Centre.
The day involves a light-hearted look at the world of medieval sports. There will be the chance to try out sword fighting and archery, find out about hawks and falcons and their use in hunting as well as combat displays, museum tours and a mini sport tournament for children, including the chance to win a trophy.
We are delighted to bring this fun Medieval Sports Day event to such a fantastic setting as Knaresborough Castle, ensuring our inaugural Festival finishes in style. Using our and our partners' expertise of exploring and interpreting the past and bringing history to life we aim to make this the most varied, interesting and fun medieval festival of its kind.

The Knaresborough event will offer something for everyone, with workshops on archery and sword play, the chance to have a go at hobbyhorse jousting and fun sport-themed crafts, get involved in the mini tournament, meet hawks and falcons up close and see a Middle Ages encampment, which will also offer duel displays and bring a taste of medieval times to life!
– Danielle Daglan, Head of Events and Hospitality at York Archaeological Trust,

Click here for more details of the full programme and prices.