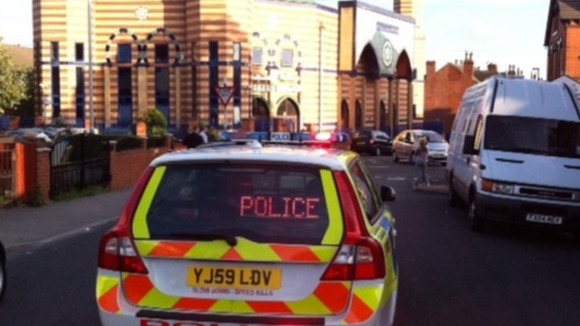 Two young children have been taken to hospital after they were hit by a car in the Hyde Park area of Leeds. Police have closed a number of roads in and around Thornville Road as they investigate the crash. Locals say the children are a boy and girl aged around eight and 10.
Witnesses say the children had just left a local corner shop when they were struck. A shopping bag with groceries could be seen lying in the road where the incident happened. The children's condition is unknown. The crash happened close to the Makkah Masjid Mosque at around 5pm on Saturday.
I was asleep at the time, but heard a bang. It woke me up. I just remember that and then hearing people screaming.
– Local resident