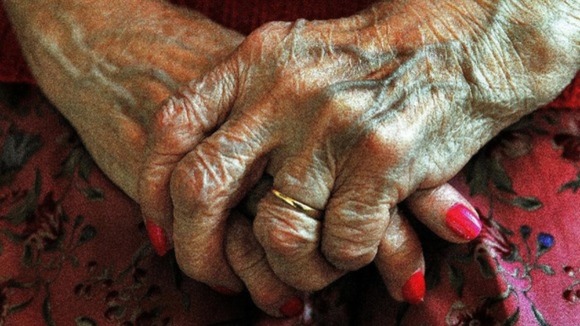 A care worker was jailed today for physically and verbally abusing an elderly woman in her care at Oakfoss House Residential Care Home in Pontefract, West Yorkshire.
Another carer was given a 12-month community order.
Their actions were caught on video because family members installed a CCTV camera concealed in an alarm clock after becoming suspicious.
The CCTV footage shows 89-year-old Ivy Robinson being shaken, verbally abused and even dragged across the ground over a five-day period.
In a statement, Mrs Robinson's relatives said they were "sickened and horrified" by what they had discovered.
"It is difficult to describe the effect this abuse has had on mum, our family and our lives but to see what mum was subjected to sickened and horrified us.This will never leave our memories. Moreover we feel as though we have let mum down...No one knows how long this abuse and neglect had been going on for.

We hope that other families can learn from mum's ordeal and be aware of certain signs.

Just because someone has dementia does not mean that they do not know what is going on - please listen to them and act.
– Family statement

Richard Butters, for the prosecution, told the court the CCTV footage captured between November 11 and 16 last year showed Mrs Robinson being subjected to an array of "utterly undignified" treatment:
Mrs Robinson is called a "horrible old lady", a "silly old t***" and a "nasty old cow"
Her medicine is not given to her properly
Her hands are struck, leaving bruising noticed by her family
She is shaken
On one occasion she is dragged between her chair and her bed. Mrs Robinson's shrieking can be heard