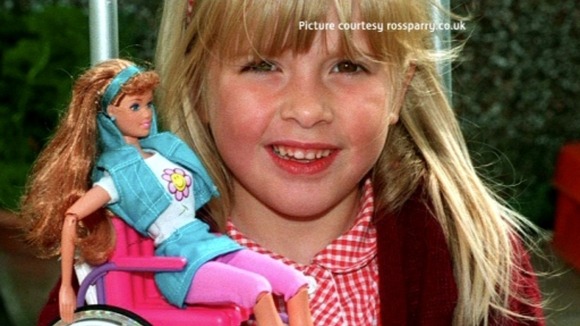 Hannah Cockroft from Halifax has today broken the Paralympic record in her T34 100m heat, but we're taking a look back at where it all started.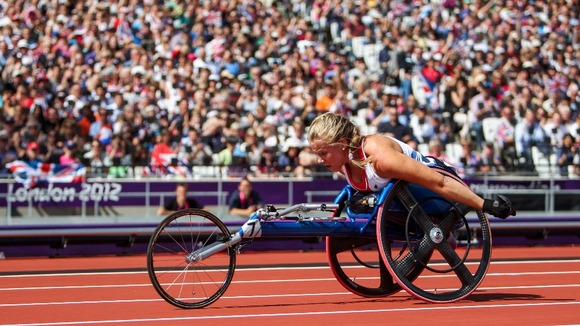 These adorable pictures show Hannah at 4-years-old with her favourite doll - who helped her face up to life in a wheelchair. The 20-year-old wheelchair sprinter is going for gold in the 100m and 200m events today, which she already holds the world records for.
But back in 1997, cute Hannah refused to use her wheelchair - until her exasperated mum presented her with a Share a Smile Becky Doll - a doll who comes in her own wheelchair. Despite the toy not being available in the UK until the next year, Hannah's mum Rachel managed to get in touch with a company in the States who in turn tracked down one of the dream dolls for the youngster. And thanks to her Becky doll, Hannah turned into a wheelchair tearaway, zooming around her home in Halifax, West Yorkshire with the doll at her side.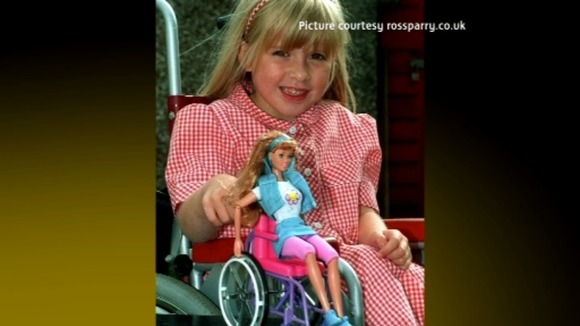 Even though the doctors said she should get used to it, the chair just sat in the corner for months. But now she jumps into it and wheels herself around the house with the doll alongside her. She even takes it to bed. It's really great to see her whizzing around the house. She goes to normal school and no-one else has a wheelchair so she wants to be like them. And she's even asked me to get some splints for the doll which is a lovely to see. It's made such a big difference and it's a brilliant idea for children with disabilities. It's really got her over her dislike of the wheelchair which she will need as she gets older and her legs have to take more weight.
– Hannah's mother Rachel, speaking in 1997