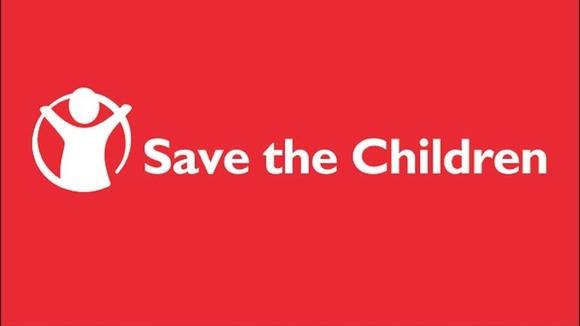 One third of children in Yorkshire and the Humber, and a quarter of young people in the East Midlands, which takes in Lincolnshire, are living in poverty, according to a new report by Save the Children. The charity says the UK's poorest children are bearing the greatest burden of the recession - having their parents go hungry to feed them, missing regular hot meals, unable to afford warm coats and new shoes and suffering enormous emotional strain.
In its major new report "It Shouldn't Happen Here", the charity highlights children's - as well as parents' - experiences living in recession-hit Britain and the extent to which poverty is blighting young lives.
One in eight of the poorest children in the UK go without at least one hot meal a day, and one in ten of the UK's poorest parents have cut back on food for them to make sure their children have enough to eat, the report reveals. Behind the projected increases in child poverty are the day to day struggles of families on low incomes - many of them in work, but still in poverty.
In a snapshot of family life under pressure, the survey finds that children worry about their family not having enough money, with more than half of those living in poverty saying the lack of cash made their parents unhappy or stressed. Almost a quarter of the poorest parents say they are arguing more or snap at their children because of their money troubles.
As children head back to school for the new term, one in seven of the poorest children surveyed say they have to go without a warm winter coat and new shoes when they need them. And nearly a fifth of children living in poverty say they miss out on school trips because their parents haven't got the money. 80% of parents admitted that they were borrowing more money for essentials such as food and clothes.
Save the Children says that witnessing the financial worries of their parents is placing an impossible burden on children, when they should be concentrating on school and their future careers.
Save the Children spoke to more than 1500 youngsters and 5000 parents in their wide-ranging report. The charity says it's aiming to raise £500,000 to help its work in the UK, targeting the poorest children - the first time it has appealed to the UK public for funds to help children at home.
The charity is calling for the Government to encourage more employers to pay the living wage, so parents can earn enough to lift their children out of poverty.
You can find out more about the report here.
43% of children see their parents cutting back on things for themselves such as food and clothes (27% of low income parents say they skip meals because they can't afford food)
Over a third of children (36%) say their family struggles to pay the bills.

15% of children say they go without new shoes when they've grown out of their old ones, 14% go without a warm winter coat and 23% of parents say their children miss out on school trips because they can't afford them.
29% of parents say they can't afford to have their children's friends over for tea and 10% miss out on celebrating their birthday.
3% have stopped asking for anything because they know their parents can't afford it, with a further 25% only asking for things they really need.

No child should see their parent going hungry or start the new term without a warm coat and with holes in their shoes. Poverty is tearing families apart, with parents buckling under the pressure of mounting bills and children seeing their parents argue more about money. That's why for the first time in our history we are launching a UK appeal. We need to help poor families survive the recession. Given that most children living in poverty have at least one parent in work; it is appalling that those parents can't earn enough to give themselves and their kids a decent life. All working parents should be able to earn enough to meet the basic needs of their children. The Government must make work pay by encouraging more employers to introduce a living wage, provide extra child care support to help parents trying to get into work and protect the poorest and most disadvantaged from further cuts."
– Justin Forsyth, Save the Children