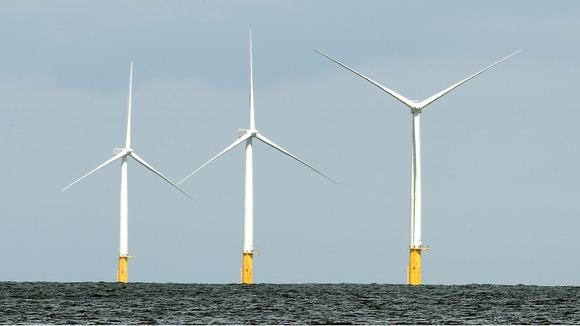 Centrica Energy has today opened its new operations and maintenance base at Grimsby docks to serve its joint ventured wind farms in the Greater Wash. The wind farm operation has created more than 100 jobs, largely from the local area, and represents an investment by Centrica Energy of more than £3m in the new building and facilities.
The base will provide specialist operations and maintenance services for the wind farms, housing over 100 employees, with space for a bigger workforce during peak times. Previously, operations have been run out of various temporary facilities in the dock.
Centrica Energy has also received Government consent for Race Bank, another project in the Wash, with a capacity of up to 580MW. A final investment decision will be made in early 2013.
We set out to build a world-class facility in Grimsby with the support of local companies, local people and local authorities. We're proud of what we've achieved - and I hope Grimsby is proud too.

If we decide to proceed with our next wind farm project, Race Bank, we could operate it from Grimsby docks too. We're continuing to discuss the options with local organisations and I'm confident that Grimsby is serious about playing a leading role in the future development of offshore wind energy.
– Mick Turner, Head of Operation and Maintenance, Centrica Renewable Energy