Colleagues pay tribute to mountaineer
The colleagues of a mountaineer killed in an avalanche have come up with an unusual way of paying tribute to him.
John Taylor and Steve Barber from York were among nine climbers who died in the Alps earlier this year.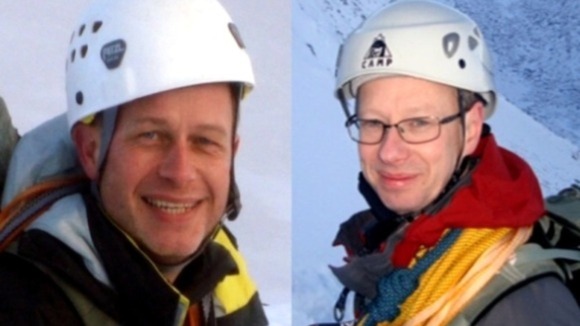 Now, Mr Taylor's fellow workers have decided to raise money for charity by growing moustaches for a month. The 19 strong group of men have just had their whiskers shaved off and have raised more than £1000 for the Search and Rescue Dog Association (SARDA), an organisation their colleague keenly supported.
John was much loved and well respected. Work friends, who were left devastated by his tragic death, wanted to pay tribute to him by raising money in his memory. John was a regular volunteer with SARDA and helped many dogs and handlers make the grade. His wife Karine chose the charity for donations in John's memory.
– Cath Purdy, the Chief Executive of Vela Group, where John Taylor worked as the Group Director of Resources

Colleagues decided to organise a moustache growing contest as they felt it was something a little different and a challenge that would raise smiles.
It has prompted comments such as 'what's with the 'tash?' and has opened up many conversations about John and the charity he supported.
– Brian Robinson, Colleague

The businessman was climbing with a group trying to traverse the infamous Mont Maudit when they were struck by an avalanche in July. He died alongside his friend and fellow villager Steve Barber. The men lived opposite each other in Upper Poppleton and their daughters attended the same school. They were on a fundraising trip for a hospice in York.

Now in Hartlepool, colleagues say they will continue to hold events to raise money for charity in John's memory.

Here is Claire Montgomery's report: