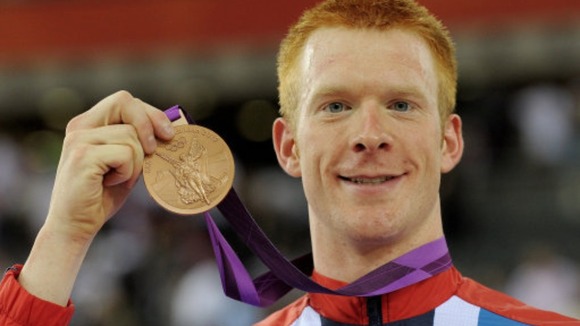 Thousands are expected to turn out for the official homecoming of Olympic gold medallist Ed Clancy in Huddersfield.
A celebration is taking place in the evening in St George's Square. There will be a fireworks display to honour the town's cycling multiple medallist, world champion and world record holder.
I am delighted that Ed has accepted our invitation to mark his incredible achievements at the London Olympics and am looking forward to welcoming him back to the town he thinks of as home. We're all immensely proud of him, and congratulate him not only on what he has achieved for his sport, but also on being such an outstanding role model for our young people and an excellent ambassador for Huddersfield. I know he's keen to avoid the pomp and circumstance of other homecomings though, so this is going to be an informal home-grown affair through and through.
– Mayor of Kirklees, Cllr David Ridgway