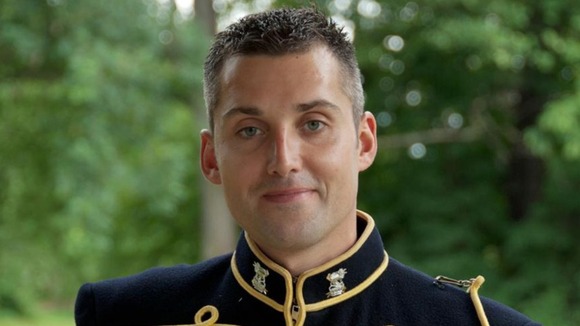 A South Yorkshire soldier who was killed while on patrol in Afghanistan was due to be a father again.
32-year-old father-of-two Sgt Lee Davidson of the Light Dragoons was killed when his truck hit an improvised explosive device while on patrol in the Nahr-e-Saraj district of Helmand Province.
Sgt. Davidson, who was from Doncaster, started his working life as a pavement re-surfacer, but joined the Army in August 1998 and arrived at The Light Dragoons in January 1999.
He deployed on operational tours to Bosnia, Iraq and Afghanistan with C Squadron known as The Legion. He was subsequently posted to the Army Foundation College at Harrogate where he flourished as an instructor to junior soldiers.
He returned to the Light Dragoons in 2011, after marrying his wife Samantha, to become a Troop Sergeant in A Squadron. He leaves behind his pregnant wife and two sons, Jayden and Jamie. His wife led the tributes to him:
"My gorgeous husband Lee, we all can't believe you have gone. You are my best friend, lover and the best husband and father I could have ever have wished for. You really are the total package - good looking, kind, loving, generous and the best dad I have ever known.

"Your memories we had together will be treasured in my mind and heart forever, your children will grow up knowing all this about you. You will never be forgotten. NEVER. All our love your Samantha, Jayden, Jamie and your little daughter whose on the way very soon. X"
– Samantha Davidson, the wife of Sgt. Lee Davidson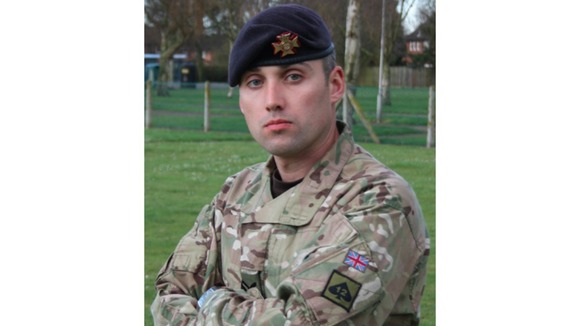 "Sergeant Davidson will be remembered as a simply superb soldier and a wonderful man. From the outset of training for this, his second tour of duty in Afghanistan, he demonstrated the sort of professionalism and determination that had long been his trademark.

"He was the most natural leader of men and soldiers flourished under his command - he set the perfect tone and example and cared deeply for his soldiers' welfare. Rarely to be seen without a broad smile on his face, his enormous popularity was borne out of deep respect and his unbreakable sense of fun.

"Utterly loyal and ferociously hard-working, he was, and always will be, an inspiration to so many.

"He deployed on Operation HERRICK 16 as a member of A Squadron, The Light Dragoons as a Troop Sergeant and a vehicle commander. In this, his core role, he thrived from the outset but, in June, he and his men were selected and trained to become Afghan Police Mentors.

"Typically, Sergeant Davidson attacked this new challenge with gusto, quickly proving to be an outstanding mentor. The requirement to build rapport with his Afghan partners came completely naturally to him and he died doing a job in which he was succeeding and loving.

"His future in The Light Dragoons was full of promise and continued promotion up the ranks was a given.

"He spoke often of the family that he adored; he was so proud of his wife, Sam, and their two boys, Jayden and Jamie. He was overjoyed at the prospect of becoming a father for a third time soon after the completion of the tour; his optimism for the future was infectious.

"He leaves a gap in the ranks of The Light Dragoons which will never be filled. Our thoughts and prayers are with Sam, Jayden and Jamie at this most difficult time. Viret in Aeternum. Merebimur."
– Lieutenant Colonel Sam Plant MBE, Commanding Officer, The Light Dragoons,
"I was deeply saddened to learn of the death of Sergeant Lee Davidson and my thoughts are with his family at this very sad time. Sergeant Davidson was a respected and skilled serviceman and his loss is a great tragedy.

"Sergeant Davidson gave his life protecting Britain's national security; his efforts will not be in vain, and he will not be forgotten."
– Secretary of State for Defence, Philip Hammond,