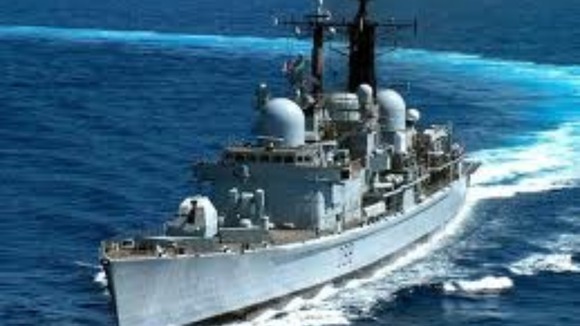 After 27 years patrolling the oceans of the world, the Royal Navy's Type 42 destroyer HMS York is preparing to bid farewell.
Affiliated to the City of York, the 5200-tonne HMS York has come to the natural end of her working life in the navy and will decommission from service in Portsmouth later this month.
HMS York was built just a short distance up the coast at Swan Hunter's yard on the Tyne. She was launched in 1982 and commissioned into the Fleet in 1985.
The 141-metre long ship has had a long and fond relationship with the North Yorkshire city and the ship's company is looking forward to sharing this final visit with the people of York who have shown such support to them over the years.
A celebration of HMS York's long and illustrious career within the Royal Navy, the visit began when the ship sailed into Hull's King George Dock on September 13.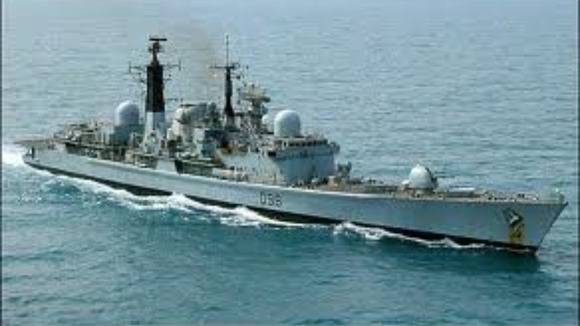 For some crew, this is also a home coming visit, with members of the ship's company from Hull and the surrounding area, as well as North Yorkshire.
A number of the crew will journey to York on September 14 to make the final preparations for the Freedom parade, while invited guests and dignitaries will visit the ship for a lunch and evening reception.
Saturday, September 15, however, will dawn as a major highlight of the visit as the ship's company travels to York to exercise their Freedom of Entry to the City for the final time.
The parade will form up at Duncombe Place near York Minster at 11am and will be welcomed and inspected by City of York Council's Lord Mayor, Councillor Keith Hyman. At 11.35am, the parade will move off from Duncombe Place down Blake Street, Davygate and on to Parliament Street. It will then turn right into High Ousegate and right again along Spurriergate and Coney Street before turning right once more across St Helen's Square and returning back along Blake Street to Duncombe Place.
The parade concludes at 12 noon having returned to Duncombe Place when there will be a fly past made by the ship's own Lynx helicopter from 815 Naval Air Squadron, before the crew is invited to an official civic reception at the Mansion House. Normally based in Yeovilton, when not at sea with the ship, the helicopter will make her home at Imphal Barracks for the weekend.
It is hoped that as many York residents as possible will line the streets to bid farewell to the men and women of their adopted ship and to cheer them on for this poignant moment.
But it is on Sunday, September 16 from 12 noon-4pm, that the ship and her crew will have a real opportunity to engage with the public of Hull and York, when she opens her gangway to the public.
Visitors will have the chance to explore this mighty ship, get up close and personal with some of her equipment and speak to brave men and women who have sailed with her.
The public should follow signs for P&O Terminal 1 and will be directed by port staff to an area set aside for parking. Buses will run as a shuttle from this compound to the ship.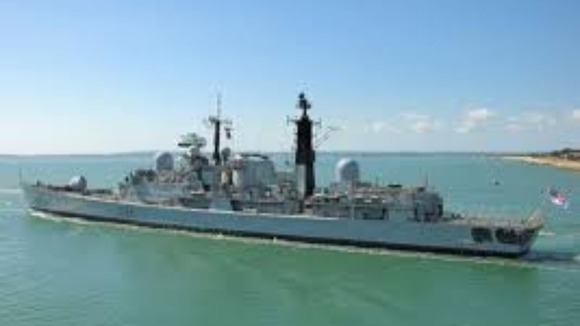 This visit is one of celebration and appreciation of the sterling service which this exceptional ship has offered her country during her 27 years at sea.

"To be bringing her back home to Yorkshire is, without question, not only the absolute pinnacle of this celebration, but also a very poignant and dignified moment in her long and illustrious life.

"We have always enjoyed exceptional links with York. I know that my crew is honoured and excited to show off their ship once more to the Yorkshire people, who have always shown unparalleled hospitality and enthusiasm for this great ship.

"I am extremely proud to have commanded HMS York and her crew - there is obviously some sadness in bidding farewell to any ship, but, more than anything, this is a time to honour her and her achievements.

"I sincerely hope that as many locals as possible will make the journey to the King George Dock to visit the ship on Sunday when we open to the public. It allows us in our own small way to return the hospitality and affection extended to us for many years before bidding our final fond farewell."
– Commander Rex Cox, Commanding Officer of HMS York
We are delighted to welcome the Commanding Officer and ship's company of HMS York to the city.

"Plans have been made to make this a special occasion, when the ship's company will exercise their Freedom of Entry to the City for the final time. It is an opportunity for the city to say goodbye to the ship and the company, with whom we have enjoyed an affiliation since 1991."
– Coun. Keith Hyman, Lord Mayor of York

Among her recent roles within the Senior Service, HMS York made headlines last December when she shadowed and escorted a small Russian task group through British waters around the top of Scotland - the ships had been forced into the more sheltered waters closer to the coast to avoid some severe winter storms.

HMS York was the last Type 42 built, launched on 20 June 1982 at Wallsend, Tyne and Wear and commissioned into service on 9 August 1985.

As York makes her final visit to Hull, she does so with pride, having sailed over 750,000 miles and operated east of Suez, in the South Atlantic, supporting British Overseas Territories around the world, operations against Iraq in 2003, conducting evacuations from Beirut in the 2006 Lebanon crisis and Benghazi in the 2011 Libyan uprising.

HMS York will depart from Hull for the last time on Tuesday September 18 at 8pm.

The Royal Navy's close links with the historic city of York will remain, however - after HMS York decommissions later this month, the affiliation will pass to new Type 45 destroyer HMS Dragon, which looks forward to maintaining this very special relationship.